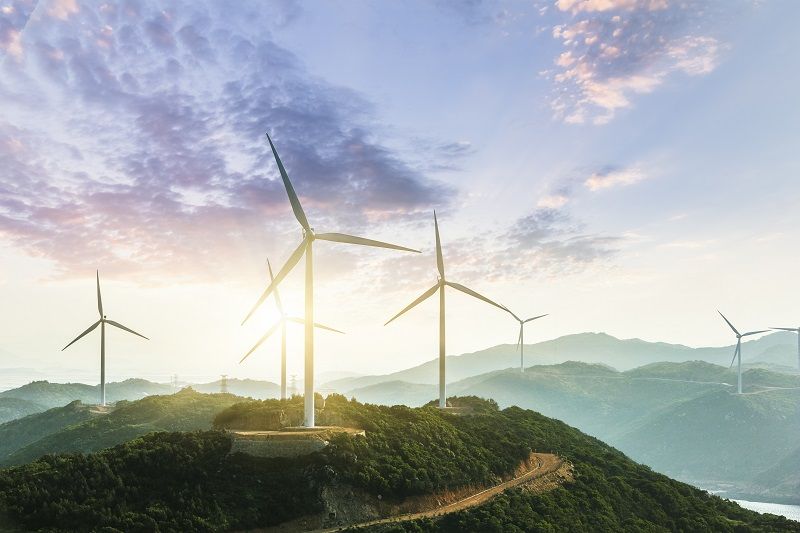 By Rachel Dawson
You may have noticed companies and public agencies using the words "renewable energy certificates" or RECs in regard to the alleged source of their electricity, but rarely do they explain what they are. Only that purchasing RECs on your behalf is a good thing.
But what exactly is a REC? And what benefits do we as voters and consumers reap from these entities' continued investment in them?
As it turns out, they may not do as much "good" as you're being told.
RECs are a tradable commodity sold by renewable energy facilities (such as wind and solar farms) to the wholesale market, that purport to represent the "environmental amenities" of certain renewable energy projects. By purchasing a REC, an entity has the legal right to claim it is using renewable energy; however, the group has not purchased any energy itself.
For example, the City of Portland has the objective of generating or purchasing "100 percent of all electricity for city operations from renewable resources." However, the vast majority of the claimed "renewable energy sources" are actually RECs purchased on the market from wind farms. In fact, 14% of the renewable energy they claim to have comes from wind farms in Alaska. Since Portland is in no way connected to the Alaskan grid, the City of Portland is using taxpayers' dollars to lay claim to wind energy that is actually being consumed by Alaskans.
Further, TriMet claims their electric buses run on 100% wind energy, however, TriMet's buses are hooked up to the same utility grid as your home. This means that only 9% of the electricity they consume is actually wind, while 14% comes from coal. The only difference is TriMet spends $228.75 per month to claim their electricity is completely green.
Many private companies also purchase RECs, purely for public relations purposes. Buyers include Starbucks and General Mills. These costs are then passed on to consumers even though renewable energy was not actually used.
Fortunately one major company is pulling the curtain back on this practice, and ironically it's the company Portland politicians love to hate: WalMart.
According to WalMart: (emphasis added)
"We want to do more than just shift around ownership (and marketing rights) of existing renewable energy…we prefer not to simply offset our non-renewable power by purchasing standalone renewable energy credits (RECs)…While REC purchasing may allow us to more quickly say we are supplied by 100% renewable energy…we do not have confidence that offsetting instruments alone are sufficient to drive new renewable projects, as opposed to simply shifting around ownership of existing renewable electrons." (emphasis added)
WalMart's analysis is backed up by leading academics. According to Daniel Press, a Professor of Environmental Studies at UC Santa Cruz, "RECs do little to reduce emissions in the real world because they have become too cheap to shift energy markets or incentivize businesses to build new turbines."
Further, Michael Gillenwater, a Princeton researcher who helped to develop the EPA's carbon emissions tracking system, admits that most renewable energy projects would have been developed without the help of consumer purchased RECs. It's hard to verify claims made by utilities regarding the amount of carbon dioxide emissions that were avoided due to RECs and "you don't have an overseeing regulator ensuring that the claims made are backed up."
Private companies are free to spend their money as they please. However, Oregon should prohibit the purchase of RECs with tax dollars by government agencies. If the goal is more renewable energy, then like WalMart we should focus on generating actual electricity.
Certainly, it would be embarrassing for Oregon politicians to admit that they are wrong and WalMart is right. But the long path to moral redemption begins with the first steps.
Rachel Dawson is a Policy Analyst at Cascade Policy Institute, Oregon's free market public policy research organization.
Click here for PDF version:
20-19-The_hidden_truth_behind_the_Renewable_Energy_Certificate_marketPDF
Read Blog Detail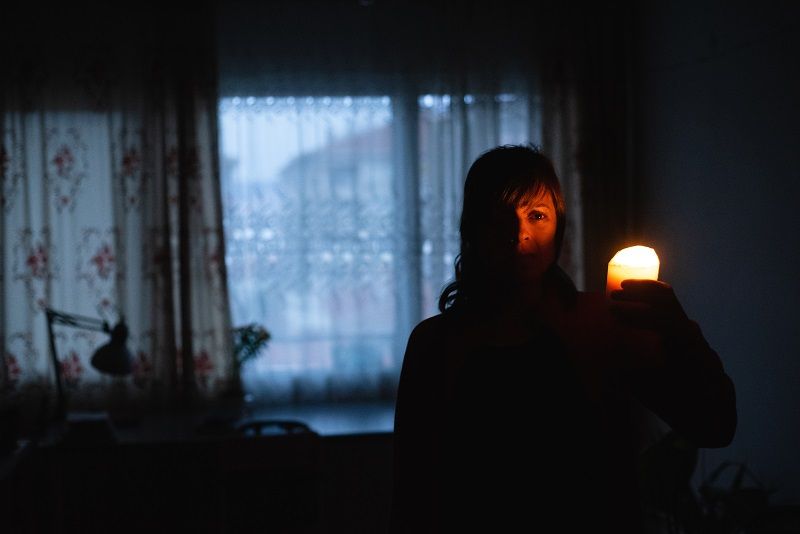 By John A. Charles, Jr.
Rarely has Oregon's lack of political leadership been as painfully obvious as it is now on the topic of grid reliability.
Most of us take for granted the miracle of electricity. We flip a switch and the lights come on. Computers, air conditioners, smartphones—all powered by the magic of the grid. We don't care how electricity arrives; we just want it, every hour of the day.
One of the intriguing characteristics of the grid is that electricity must be consumed at the same time it is generated. It cannot be stockpiled the way water can be stored in a tank. As a consumer, you can't go next door and borrow a cup of kilowatts.
Supply and demand on the grid must be in equilibrium at all times, to avoid blackouts. This makes power generation tricky. Utilities need electricity sources they can count on—known as "baseload" power. They typically use coal, natural gas, nuclear, and hydroelectric generators for this purpose. Those sources with the most operating flexibility—typically gas and hydro—are also used as "peakers," to alter the power supply so it matches hourly changes in consumer demand.
The Oregon legislature declared war on reliable sources in 2007, when the first "Renewable Portfolio Standard" (RPS) law was passed. The RPS mandated that large utilities procure at least 25% of their power from politically-designated "renewable energy" sources by 2025. The most notable feature of this law was that it disallowed hydro dams built prior to 1995 to count as "renewable" energy—creating the legal fiction that the Columbia River hydropower system did not exist as a clean energy source. The point of this definition was to force utilities to switch to wind and solar.
Legislators doubled the RPS mandate to 50% (by 2040) in 2016. This was referred to by advocates as the "coal to clean" bill. They falsely promoted it as a means to eliminate coal-fired electricity. But the grid doesn't work that way. Oregon is part of a multi-state network, in which thousands of power sources are being used at any given time. Once on the grid, electricity flows at the speed of light throughout the distribution system, powering millions of toasters, microwaves, and HVAC systems. Coal power is not physically isolated from solar or hydro.
In response to these political mandates, electric utilities are gradually shutting down coal plants in Oregon, Washington, Montana, and Wyoming. Unfortunately, they are proceeding without a clear plan for replacing baseload power. Wind and solar won't cut it; as "intermittent" sources they fail to produce electricity about 70% of the time.
Oregon's only coal-fired plant, located near Boardman, is owned by Portland General Electric (PGE). Due to an environmental lawsuit that was settled a decade ago, Boardman is scheduled to close by the end of this year. Electricity forecasters are predicting Northwest power shortages as early as 2020, and deficits of thousands of megawatts later in the decade.
PGE does not have a precise plan to replace Boardman. The utility expects to sign hydro contracts as a transition strategy. But any weather-related power source can disappear quickly, as happened in 2001 when the region experienced a low-water year. The result was a shortage of electricity, and the painful shutdown of the aluminum industry. Some 5,000 jobs in the Northwest disappeared.
PGE also expects to build or buy more wind and solar, coupled with battery storage. But the best utility-scale storage facility in the country can only deliver power for four hours.
We are on the brink of a blackout crisis. Instead of addressing a problem they created—the RPS law—state legislators have wasted the 2020 short session trying to prevent "global climate change" by placing limits on fossil fuel use in Oregon. Even if enacted, this would have no measurable effect on climate, so it is a waste of time and money.
Business leaders and civic groups should demand an end to this insanity. Here's a short agenda:
First, investigate the possibility of extending the life of Boardman. The facility was designed to run for another 20 years. We should not shut it down unless all of its baseload power can be replaced by other reliable sources, at a reasonable cost.
Second, consider having the legislature refer out a referendum to re-legalize nuclear power. Some of the most cutting-edge research on smaller-scale nuclear energy is being done here in Oregon, but any commercialization will have to take place elsewhere. It's time for a new conversation on this subject.
Finally, repeal the RPS statute. Operating the grid is complicated enough; mandating the types of power sources utilities can use is only making things worse.
John A. Charles, Jr. is President and CEO of Cascade Policy Institute, Oregon's free market public policy research center. A version of this article appeared in the February 2020 edition of The Oregon Transformation Newsletter.
Click here for PDF version:
Read Blog Detail