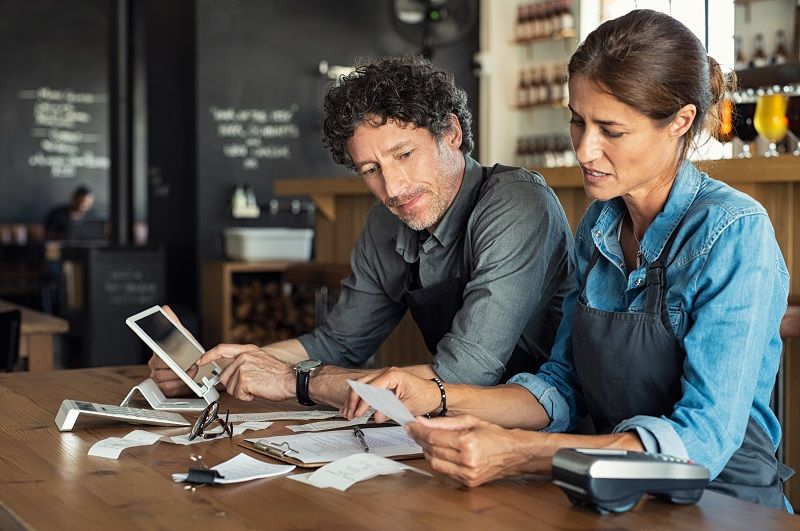 By Eric Fruits, Ph.D.
This week, Oregon is facing a one-day teacher strike, with educators demanding more money for schools. Also this week, the legislature will consider a billion-dollar-a-year sales tax on business. All this is happening in the face of record-breaking tax revenues.
Research published by the Pew Charitable Trusts shows that Oregon tax revenues are nearly 30 percent higher than the pre-recession peak. Only one other state has seen bigger growth in tax revenues.
But even a gusher in tax revenues can't keep pace with government spending. Despite a booming economy with record low unemployment, the number of people on the Oregon Health Plan has nearly doubled from pre-recession levels. Over the same period, the annual cost of the public employee retirement system has grown by 60 percent, or double the rate of tax revenues.
Nearly every problem with state and local budgets can be traced to PERS costs and Medicaid expansion. Our budget problems are spending problems, not revenue problems.
While we recovered from the last recession, our elected leaders are making dangerous decisions today that will lead to devastation when the next recession hits. If our government can't balance the books during a boom, we won't survive a bust.
Eric Fruits, Ph.D. is Vice President of Research at Cascade Policy Institute, Oregon's free market public policy research organization.
Click here for PDF version:
Read Blog Detail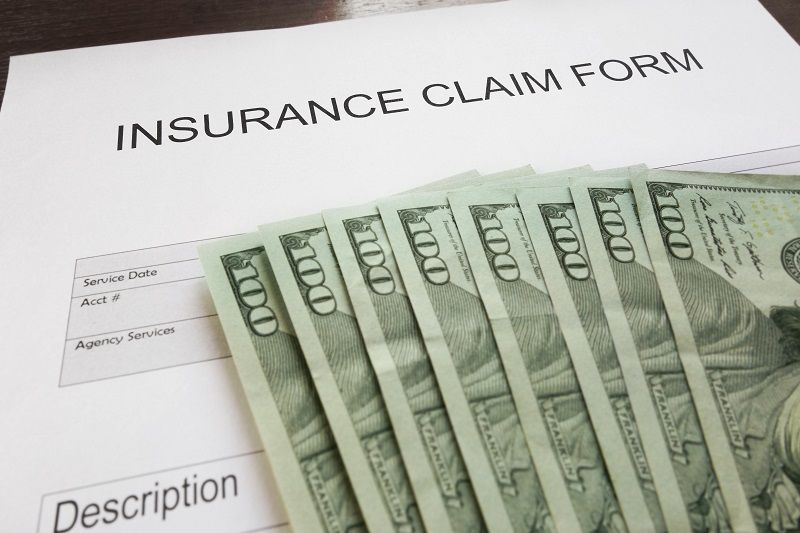 By Steve Buckstein
Oregonians will have the opportunity in January to vote No on Ballot Measure 101, thus rejecting new taxes that the state legislature and the governor tried to impose on health insurance premiums and hospital services. While these and other taxes are meant to shore up state funding of Medicaid services to low-income Oregonians, it has become clear that the state has been misspending such funds for years.
Voters' Pamphlet statements for and against Measure 101 were due by November 13, and Cascade Policy Institute submitted an Argument in Opposition which you can read below. In it, we noted three ways that the state has mismanaged over $650 million in health care funds entrusted to it by state and federal taxpayers. But, that may be far from the final number.
On November 17, four days after the Voters' Pamphlet deadline, Oregonians learned that the state may have "erroneously paid, allocated, inaccurately recorded or over-claimed $112.4 million in health care funds, according to a letter Oregon Health Authority (OHA) Director Pat Allen sent to Oregon Gov. Kate Brown. Allen also told state legislators that "the state was likely to see more processing problems come out of the state's health agency."
These revelations were too late for Cascade, or anyone else, to include in our Voters' Pamphlet statements. So voters will need to keep up with all the reasons to vote No on Measure 101. More reasons may emerge when the Secretary of State releases an expected audit of the OHA by early December.
An early version of the Voters' Pamphlet for Measure 101, including the full text of the Measure and Arguments in Favor and in Opposition can be found at the Secretary of State's website.
Here is Cascade's Argument in Opposition:
STOP NEW SALES TAXES ON HEALTH INSURANCE PREMIUMS
AND HOSPITAL SERVICES
Vote No on Measure 101.
Oregon state government has a long history of mismanaging "other people's health care dollars," including:
Wasting $300 million federal tax dollars building a website, Cover Oregon, that wasn't able to sign up a single person for health insurance.
Paying $280 million a year for nearly 55,000 Medicaid recipients recently found to no longer qualify or who failed to respond to an eligibility check.
Overpaying health care organizations $74 million over three years to provide expanded Medicaid coverage to some Oregonians. The state initially only asked for $10 million of those overpayments back, and under political pressure eventually asked for the rest.
As one Oregon economist notes about the taxes in Measure 101:
"The law explicitly allows the new taxes on health insurance providers to be passed on to consumers. With these new taxes, that Silver ACA plan will cost about $625 more in 2019 than in 2018. It's not just 40-year-olds who will get hit with the insurance tax. Nearly 12,000 college students…will pay the tax. Small group employers…will pay the new tax.
"Taxes on hospitals will raise the costs of care across the board….The cost of these taxes also will be passed on in the form of higher deductibles and premiums. Even if you don't go to the hospital, you will be paying the hospital tax through higher insurance prices."*
The cost of health care is already too expensive for many Oregonians. Don't let the state add even more taxes onto services that are expensive enough already, especially when it has such a poor track record spending the health care tax money it already gets from us.
Say No to these new health care sales taxes.
Vote No on Measure 101.
*source: Health Care Tax Would Hurt Middle Class
at: CascadePolicy.org/Health-Care
(This information furnished by Steve Buckstein, Cascade Policy Institute.)
Steve Buckstein is Senior Policy Analyst and Founder of Cascade Policy Institute, Oregon's free market public policy research organization.
Click here for the PDF version:
Read Blog Detail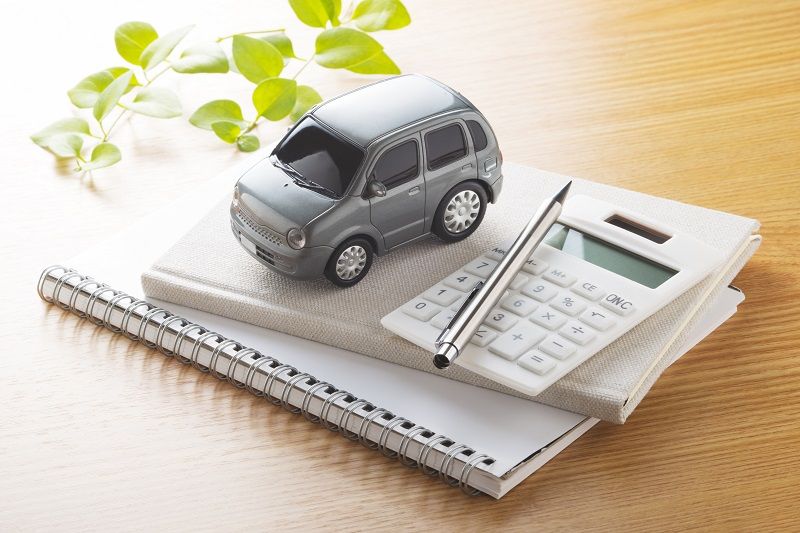 By John A. Charles, Jr.
Some members of the Oregon Legislature think you don't pay enough to travel. Therefore, they are considering a 298-page bill that would create multiple new transportation taxes.
The draft legislation, HB 2017, includes dramatic increases to vehicle registration fees, higher gas tax rates, a new sales tax on the purchase of motor vehicles and bicycles, and a statewide tax on all employees to subsidize transit.
In addition, a percentage of money currently paid by customers of investor-owned electric and gas utilities would be diverted to subsidize electric vehicle owners.
Billions of dollars would flow to various bureaucratic entities, with little accountability. Those of us paying the taxes would hardly know we're paying them, and we would have no idea how the money was being spent.
The legislative strategy of simply "throwing money" at transportation is not going to work, because it's already been tried. For example, TriMet riders only account for about 10% of all revenue in the FY 18 budget; the rest of TriMet's income is derived from various backdoor taxes.
The agency's most lucrative income source is the regional payroll tax, authorized by the legislature decades ago. TriMet has been raising its payroll tax rate almost every year since 2005 and will continue to do so through 2024. As a result, the agency now collects over $366 million annually from employers to subsidize transit operations. Yet, in the first decade after tax rates began rising, TriMet service actually declined.
Much of the new money went to pay for generous union contracts rather than the promised service improvements. The result: In 2016, employee benefits equaled 123% of wages. In other years the ratio has been as high as 149%. This is not a finance model that we should emulate.
The best way to improve any kind of service is to have a tight fit between what we pay as consumers and what we get in return. If we don't know the real price, we can't evaluate the purchase. And if taxpayers are being forced to subsidize unrelated services, there can be no fiscal discipline.
A better option would be to euthanize this 298-page monstrosity and work to implement highly-targeted user fees. The social costs of travel such as congestion, road wear, and noise pollution vary considerably by time of day, direction of travel, weight of the vehicle, and other factors. The user fees that we pay should account for these differences.
Gasoline taxes and vehicle registration fees are poor user fees because they are fixed, mostly invisible, and not time-sensitive. But new technologies now allow us to collect the full cost of each trip in real time by all modes of travel.
Some auto insurance companies already collect detailed driving data because they sell mileage-based policies. Millions of American drivers also own toll tags for use in modern tollways. And many transit operators use digital technology to collect variable fees based on distance traveled, type of service, and time of day.
User fees should be precisely calculated, and revenues should be dedicated to maintaining and improving the services paid for by consumers, with no cross-subsidization of other modes.
Transportation finance doesn't have to be complicated. Legislators only make it that way when they don't want you to know where the money is going.
John A. Charles, Jr. is President and CEO of Cascade Policy Institute, Oregon's free market public policy research organization.
Click here for the PDF version:
Read Blog Detail