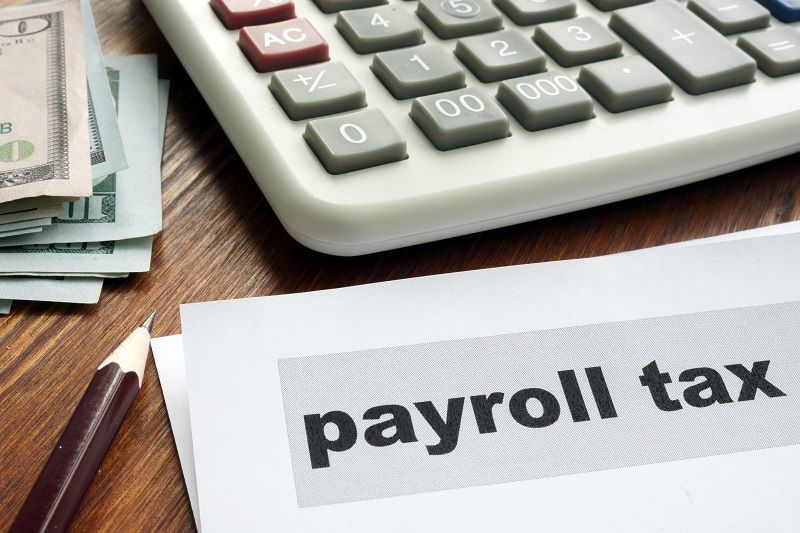 By Eric Fruits, Ph.D.
While much of the region is stuck at home under the governor's "stay home, stay safe" order, the Metro regional government is charging ahead with a $7 billion "T2020" transportation package focused on an expensive and unneeded light rail line. Unlike Metro's recently passed taxes for housing services, T2020 will impose hundreds of dollars in new taxes on just about every working person in the region.
To fund its massive spending plan, Metro has settled on a new poll-driven tax: a payroll tax anticipated to cost about $250 million a year. Approximately 925,000 people work in Metro's jurisdiction, so the payroll tax will be about $270 a year per employee. Where will that payroll tax money come from?
In most cases, the payroll tax will fall on the workers. A review of the research on payroll taxes concludes that workers tend to bear nearly all of the burden of payroll tax, even if the tax is levied on their employer: "virtually all applied incidence studies assume that both the employee share and the employer share are borne by the employee (through a fall in the net wage by the full amount of payroll tax)."
Research published earlier this year concludes "the employment effects of payroll taxes are concentrated among low-skilled workers and workers performing routine tasks." In other words, payroll taxes are regressive and disproportionately burden low-wage workers. There are several ways workers would bear the full burden of the payroll tax.
Employers will reduce wages. They may not directly cut workers' wages; instead, workers may find that they don't get the annual pay raise they expected. Employers may cut workers' hours. Wage reductions can come in the form of making workers pay more for employer provided benefits such as health insurance. Wage reductions can also come in the form of reduced benefits like less vacation pay. There are many ways to push the costs onto employees.
Employers will reduce the number of workers. Hiring plans can be put on hold, and retiring workers may not be replaced. Evidence indicates some firms replace low-skilled workers with higher-skilled workers. Other firms replace low-skilled workers with technology, as seen with restaurants replacing employees with computer ordering kiosks. With the pandemic, some firms have learned there's no special benefit to doing business in the metro region. Why not move to Bend, Vancouver, or Boise?
Proponents of the payroll tax argue the money will come out of company profits. This is simply not true. Currently, Metro's payroll tax would be assessed on all employers, including nonprofits and government agencies which have no profits to tax. Portland-area businesses have already had their profits extracted with Oregon's Corporate Activities Tax, Portland and Multnomah County's business income taxes, Portland's Clean Energy Fund tax, and Metro's new business income tax that goes into effect next year. There are no more profits to tax.
Unlike Social Security, Medicare, and unemployment payroll taxes, workers paying Metro's payroll tax receive no direct benefit. Most of the tax will be used to build a light rail line from Portland to Bridgeport Village—a light rail line that will worsen road congestion. The project anticipates tearing up Barbur Boulevard and adding congestion to dozens of intersections and highway ramps. Workers will be handing over a chunk of their paycheck for projects that will make their lives worse, not better.
For years, TriMet has been violating its contractual obligations with the Federal Transit Administration regarding operations of the Yellow, Green, and Orange light rail lines. For example, TriMet promised both the Yellow Line and the Green Line would run 8 trains during peak hours in 2020. In contrast, before the pandemic TriMet was running only 4 trains an hour on these lines. TriMet promised the Orange Line would run 6 trains during peak hours in 2020; instead, before COVID-19 it had been running 23% below the promised levels.
Metro's transportation package is a monument to misplaced priorities, and its reliance on regressive payroll taxes makes it an abomination. It's time to tell Metro enough is enough.
Eric Fruits, Ph.D. is Vice President of Research at Cascade Policy Institute, Oregon's free market public policy research organization.
Click here for PDF version:
20-24-Metro's_Transportation_Package_Progressive_Politics_Mask_Regressive_TaxPDF
Read Blog Detail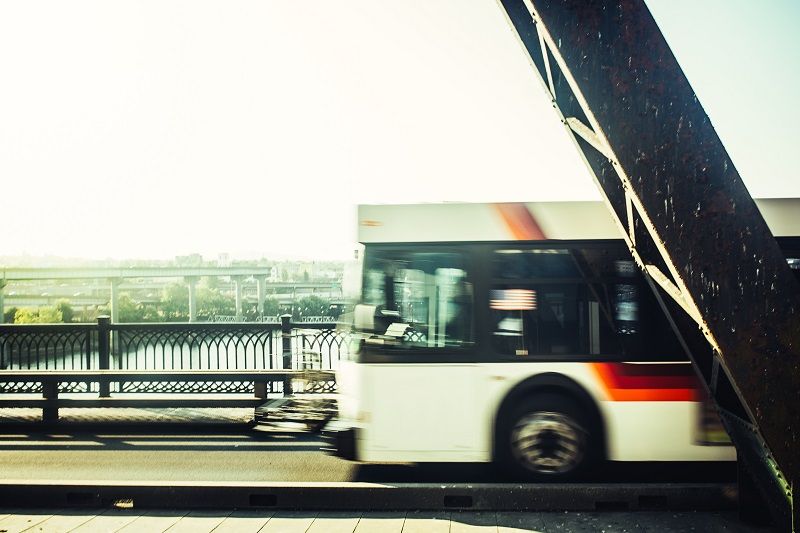 By Rachel Dawson
TriMet may have found a better alternative to the proposed SW Corridor light rail project without realizing it.
TriMet is planning a 15-mile-long transit project on Division Street that will run 60-foot buses from downtown Portland to Gresham. The project is estimated to cost $150 million and will include expanded bus stations that offer protection from the weather and signal priority for buses to cut down on travel times by 20%. Each bus is equipped with three doors and can hold 60% more passengers than the typical TriMet bus.
TriMet discarded the idea of continuing buses along the proposed SW Corridor route in favor of light rail despite decreasing transit ridership and increasing light rail costs. Instead of spending nearly $3 billion on a new light rail line, TriMet could mimic the Division Transit Project and run high capacity buses along the route with upgraded stations for just 5% of light rail's cost. Running buses on an already built system will save hundreds of residents and employees from being displaced. TriMet can also decrease bus emissions by trading diesel for renewable or compressed natural gas for a cleaner ride.
It's time for TriMet to stop making excuses for light rail and do what is best for both taxpayers and commuters in Portland.
Rachel Dawson is a Policy Analyst at Cascade Policy Institute, Oregon's free market public policy research organization.
Click here for PDF version:
9-11-19-Better_Buses_May_Be_the_Transit_Solution_the_SW_Corridor_NeedsPDF
Read Blog Detail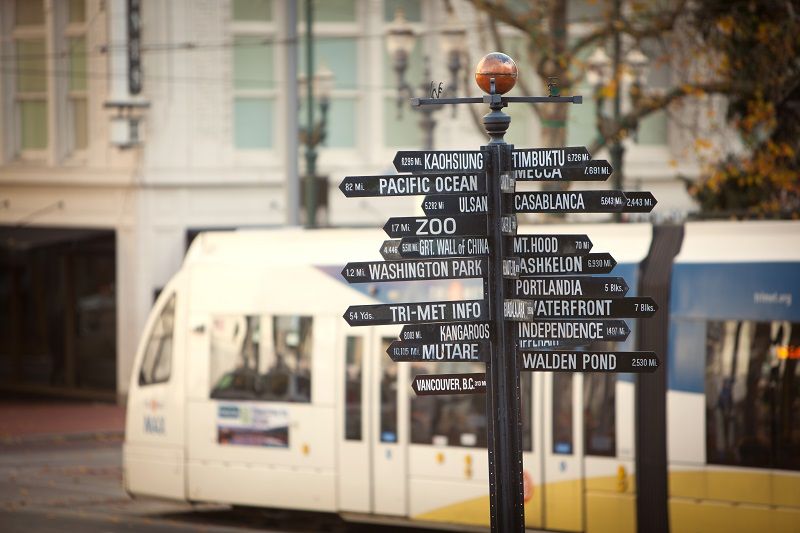 By Rachel Dawson
Decreasing ridership paired with increasing costs makes for a bad business decision for TriMet's proposed Southwest Corridor plan. The TriMet proposal would add an additional light rail line stretching from downtown Portland to Bridgeport Village in Tigard. The project's draft environmental impact statement predicts what TriMet thinks will happen, without taking into consideration what has occurred with past projects.
The plan estimates that rides on every current light rail line will more than double, and the total weekday rides will nearly triple by the year 2035. However, in recent years light rail rides have been decreasing or plateauing across the board.
But overpredicting ridership isn't anything new: Every single past TriMet light rail plan overestimated the number of rides it would have.
Additionally, the capital costs of light rail projects historically have been underestimated, meaning projects have proven to be more expensive than what TriMet had predicted. This has already become evident with the Southwest Corridor plan: In 2016 the capital costs were predicted to be $1.8 billion dollars, which increased to $2.8 billion in 2018.
Increasing prices plus decreasing ridership sounds more like a recipe for economic disaster than a successful project. You have the opportunity to voice your opinion at the southwest corridor public hearing on Thursday, July 19 at the Tigard City Hall.
Rachel Dawson is a Research Associate at Cascade Policy Institute, Oregon's free market public policy research organization.
Click here for the PDF version:
7-18-18-High_Costs_and_Low_Ridership_Are_Nothing_New_for_Southwest_Corridor_ProjectPDF
Read Blog Detail