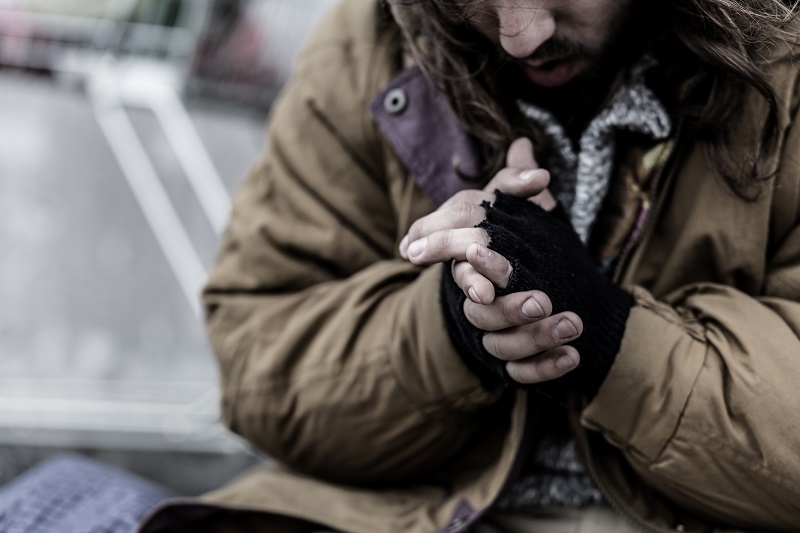 By John A. Charles, Jr.
Portland Mayor Ted Wheeler hopes to spend $31 million next year addressing homelessness. This is ten percent more than Portland is spending this year. According to the Mayor, the goal is to help place people in permanent housing.
Of course, ending homelessness has been a goal of Portland mayors for decades. They never solve the problem because they conceptualize the homeless as an amorphous blob. But every person who lacks housing has a unique set of circumstances, and that background has to be understood.
It's much more complicated than simply building more housing. Some people don't want to live in a traditional home. They may have a psychological need to be outside. Others don't want the responsibilities that come with home ownership, such as maintaining a yard and paying taxes. Some people have drug addictions that prevent them from earning enough income to afford housing.
While specific facts change, certain principles don't; and the most important one is that simply giving people free stuff doesn't work. Everybody deserves a hand up; no one benefits from a handout.
Before spending another $31 million, the Mayor should tell us what will be different this time around. If he can't answer the question, he shouldn't get the money.
John A. Charles, Jr. is President and CEO of Cascade Policy Institute, Oregon's free market public policy research organization.
Click here for the PDF version:
5-2-18-Throwing_Money_at_Homelessness_Is_a_Failed_StrategyPDF
Read Blog Detail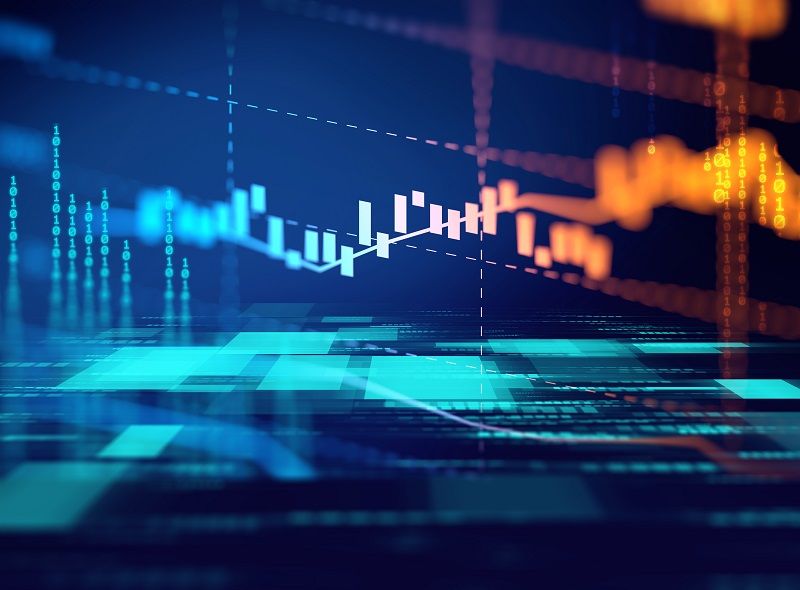 By Eric Fruits, Ph.D.
Oregon's economy seems to be chugging along, yet many of us feel like we're losing steam. Employment and incomes are up since last year, but when we compare Oregon with other states, things don't look so good here.
Oregon's median family income is about the same as the national average. But according to the Census Bureau, we are 14 percent below our northern neighbor. Oregon's per capita personal income—another measure—is more than 8 percent lower than the national average. Oregon is not a rich state.
At the same time, according to one widely used survey, Oregon's cost of living is about 25 percent higher than the national average and 17 percent higher than in Washington. Oregon's Consumer Price Index has increased 20 percent since 2007, while prices nationwide only increased 16 percent. Much of this disparity is due to Oregon's increased cost of housing. In addition, prices for food, gasoline, and health care are also higher here.
It's expensive to live in our state. When adjusting incomes for the cost of living, Oregon goes from the middle of the pack to the bottom of the bunch. Accounting for purchasing power, Oregon's median family income is 20 percent lower than the nation and 27 percent lower than Washington's.
While our incomes are lower, they are more evenly distributed. By various measures, Oregon has less income inequality than most other states. Our top one percent of income earners has a smaller share of total incomes, and our poverty rate is lower than the national average.
On the one hand, our state does not have enough deep pockets to feed soak-the-rich tax policies. On the other hand, our below-average incomes mean we don't have the resources to feed soak-the-middle-class tax policies like the health insurance and provider taxes that a "no" vote on Measure 101 in the upcoming January 23 election would repeal.
It also means we don't have the resources to feed soak-the-poor tax policies like the carbon tax the legislature is almost certain to take up next February.
Regulations regarding paid time off, employee scheduling, and occupational licensing increase the cost of employing people without directly adding money to workers' paychecks. The result is reduced employment and lower wages.
Oregon's land use laws—as well as regulations regarding design review, historic preservation, and inclusionary zoning—have stifled residential development. Demand for housing is outpacing construction, driving up housing prices. The Oregon Office of Economic Analysis estimates that over the past 10 years, the Portland area has underbuilt by 27,000 units.
The application of Oregon's land use laws has also limited commercial development. While local areas are supposed have a 20-year supply of vacant industrial land, too often much of that land is not development-ready. Modern companies operate in globally competitive markets and cannot wait for a years-long planning process. Instead of waiting, they locate and expand elsewhere, taking jobs with them.
Anyone who drives through the Portland area knows that congestion has worsened over the past few years. It affects more than just commuters. The Oregon Department of Transportation concludes that congestion is affecting freight traffic and businesses throughout the state, threatening their national and international competitiveness. Higher transportation costs result in higher prices for consumers.
With the decline in water traffic in the Port of Portland and increased railway congestion, highway traffic is a key transportation mode for freight. As highway conditions worsen, Oregon is more likely to get crossed off the list of places to do business, resulting in a loss of potential middle-income jobs.
A recent study of income and cost-of-living data between states concludes: "Cost of living is clearly impacted by state policies [such as those noted above]." Oregon can move from being a poor state to a rich state through straightforward policy reforms. These must address our high cost of living as well as our lower incomes. Reforms to speed up and expand real estate development will relieve housing price pressures and attract employers. Construction to relieve congestion will improve our competitiveness while reducing roadway accidents and alleviating commuter stress. Labor market reforms will increase employment and boost Oregonians' paychecks.
Do these things, and Oregon can meet its promise to all of us.
Eric Fruits, Ph.D. is an Oregon-based economist, adjunct professor at Portland State University, and Academic Advisor for Cascade Policy Institute, Oregon's free market public policy research organization. A version of this article was originally published by the Pamplin Media Group and appeared in the Gresham Outlook and The Portland Tribune.
Click here for the PDF version:
Read Blog Detail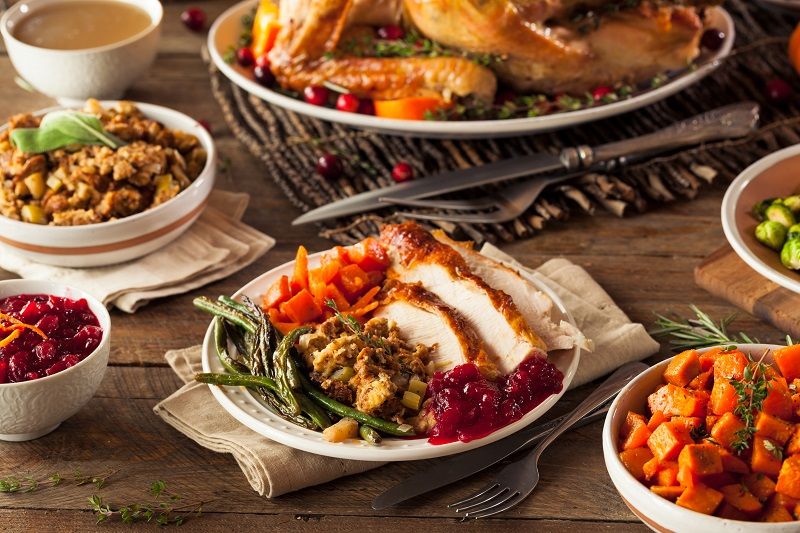 By Steve Buckstein
You may not have learned this in school, but prior to the 1623 Thanksgiving celebration in the Plymouth colony it had the equivalent of a modern-day socialist economy. Land and crops were held in common; and food was distributed based on need, not on production. Able young men were often unwilling to work hard for the benefit of other men's families.
After several disastrous harvests, each household was given its own plot of land. They could keep what they produced, or trade their crops for things they needed. Private property and a free market economy resulted in a truly bountiful harvest in 1623 and beyond.
Today, most Americans are actually rich, thanks in large part to retaining those private property and free market traditions. Perhaps not rich in relation to other Americans, but rich in relation to people around the world.
If your family earns more than $32,400 per year, you are in the top one percent of all income earners worldwide. Recently, half of all American families earned more than $59,039, and the average family earned $73,298. Even the lowest family income group by race, African Americans, had a median income of $39,490. Looked at this way, most Americans are part of the world's one percent.
Things are far from perfect, but most of us have a lot to be thankful for this Thanksgiving.
Steve Buckstein is Senior Policy Analyst and Founder of Cascade Policy Institute, Oregon's free market public policy research organization.
Click here for the PDF version:
Read Blog Detail