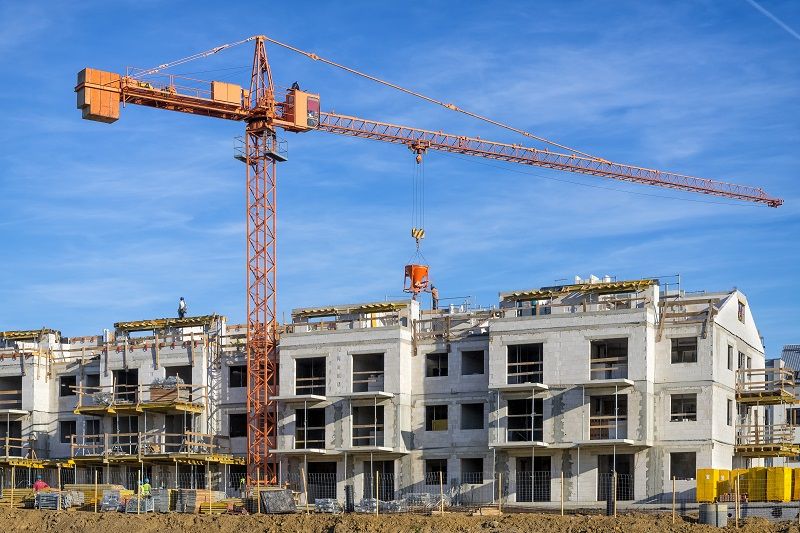 By Rachel Dawson
Portland's housing crisis isn't unique to the Metro region. Other areas of Oregon, such as Bend in Central Oregon, are also experiencing rising housing costs. But the high price of living isn't the only similarity between these two areas: Both Portland and Bend have strict urban growth boundaries (UGB) and government regulations that artificially inflate the cost of building homes, and thus their prices to buyers.
Permits in Bend are low; twice as many building permits were pulled in 2005 compared to now. Given Bend's population growth, this certainly isn't due to a lack of demand.
So then why are homes in short supply when demand is only growing? There are two major factors driving this issue: land availability and regulatory fees.
Just like in Portland, Bend has a UGB and an influx of residents. This boundary restricts the amount of buildable land available for purchase, which in turn increases both the value and the cost of the land.
On top of artificially high land prices, regulatory fees to construct a home in Bend are around $30,000 before any shovel hits the dirt. Further, the new Corporate Activities Tax is "a huge devastating reality for the industry and will ultimately be passed on to the home buyer."
To make housing more affordable, both Bend and Portland officials should make more land available to developers and cut back on regulatory fees. Doing so will help ease the housing crisis without increasing the burden placed on residents.
Rachel Dawson is a Policy Analyst at Cascade Policy Institute, Oregon's free-market public policy research organization.
Click here for PDF version:
3-4-2020-The_Housing_Crisis_Isn't_a_Portland_Problem_It's_a_UGB_ProblemPDF
Read Blog Detail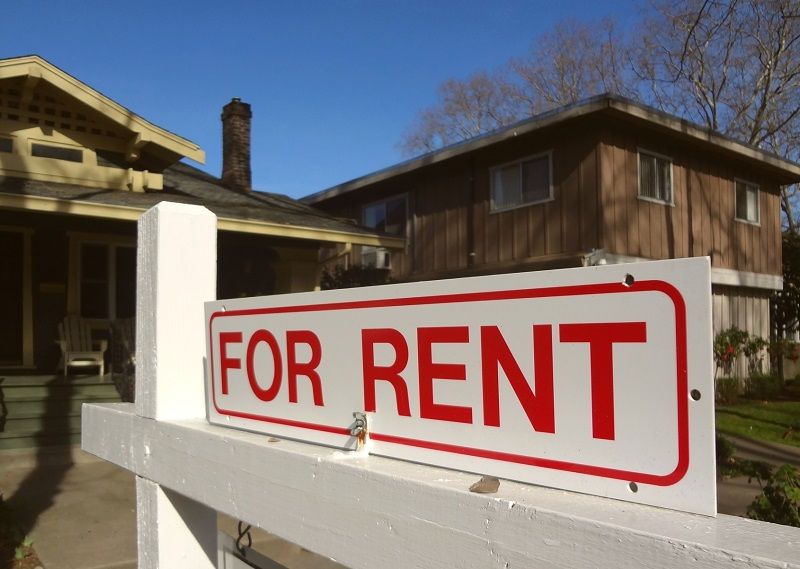 By Eric Fruits, Ph.D.
Oregon will soon be the first state to have a statewide rent control program. Last week, in my first week at Cascade Policy Institute, I testified in opposition to the rent control bill, SB 608. The bill has the support of the Governor Kate Brown, House Speaker Tina Kotek, and Senate President Peter Courtney. About 100 people signed up to testify, and supporters outnumbered opponents by 2-to-1. It's a done deal and it's a bad deal.
During World War II, the federal government instituted a national system of rent controls, establishing maximum rents for rental properties. New York City was the only city to retain this first generation of rent controls after the war. During the 1970s, rent regulations were introduced in many cities, including Boston; Washington, D.C.; San Francisco; and Los Angeles.
In contrast with pure rent control (a fixed maximum price), SB 608 is a form of "second generation" rent controls that allows annual rent increases, limited to 7 percent plus inflation. Rent controls under SB 608 apply to buildings that are more than 15 years old. The bill also places strict limits on "no cause evictions."
Nobel laureate Paul Krugman wrote in the New York Times that rent control is "among the best-understood issues in all of economics, and—among economists, anyway—one of the least controversial."[1] Krugman's well known and widely used economics textbook describes the economic inefficiencies associated with rent control:[2]
Rent control, like all price ceilings, creates inefficiency in at least four distinct ways. It reduces the quantity of apartments rented below the efficient level; it typically leads to misallocation of apartments among would-be renters; it leads to wasted time and effort as people search for apartments; and it leads landlords to maintain apartments in inefficiently low quality or condition.
Proponents of rent controls argue that "second generation" rent controls reduce or eliminate the inefficiencies associated with "first generation" rent controls. For example, Kotek was quoted in the Oregonian:[3]
What you're hearing from landlords about rent control is they have an idea of it that's very much the model that began right after World War II where properties had hard, fast caps on rents. That's not the kind of rent control we're talking about. We're talking about second generation rent stabilization where there's a process for managing rent increases that protects investors and tenants.
Kotek is correct that second generation rent controls are not as bad as first generation rent controls, but it's matter of degree. Second-degree burns aren't as bad as third-degree burns, but a second-degree burn still hurts.
While many proponents see rent control as one way to address housing affordability, none of them indicated it would do anything to resolve what is widely perceived to be a housing shortage. In fact, an expert flown in from Berkeley by the housing committee admitted that rent controls in other cities have led to the conversion of apartments to condominium. He went so far as to suggest legislation that would ban the conversion of apartments to condos.
This suggestion lays bare the pernicious chain of regulation that rent control brings. Second generation rent control doesn't "work" unless there are strict limits on the termination of month-to-month rents. Then, it won't work unless there are strict limits on the conversion of units. One witness even suggested that apartment building owners should be forbidden from selling their properties.
The limits on providers' ability to terminate leases will lead to providers becoming more selective in to whom they rent units. In this way, the ordinance misallocates rental units among would-be renters and may do the most harm to those whom the bill is intended to help, such as those with a history of homelessness, impaired credit, criminal convictions, or employment instability. An older woman testified about her horror story of trying to find an apartment with her retired husband in Medford, applying to dozens of apartments only to be told she'd be on a list. Her story will become more common as rent controls reduce the supply of rental units.
In addition to the inefficiencies identified by Krugman, SB 608 will ultimately lead to higher rents than would occur in the absence of the law. As rental units turn over, providers will factor in the expected cost of the law into the rents and other fees that they charge incoming residents. Some or all of the expected cost associated with SB 608 will be passed on to tenants. Ultimately, the law will have the perverse impact of increasing—rather than reducing or stabilizing—rents over time and reducing the amount of market rate housing available to low- and middle-income households.
[1] Krugman, Paul. "A rent affair." New York Times. June 7, 2000.
[2] Krugman, Paul and Robin Wells. Microeconomics, 3rd ed. New York: Worth Publishers. 2013. p. 130.
[3] Friedman, Gordon R. "Portland's Tina Kotek explains her rent control plans—and landlord pains." Oregonian. February 4, 2017.
Eric Fruits, Ph.D. is Vice President of Research at Cascade Policy Institute, Oregon's free market public policy research organization.
Click here for PDF version:
Read Blog Detail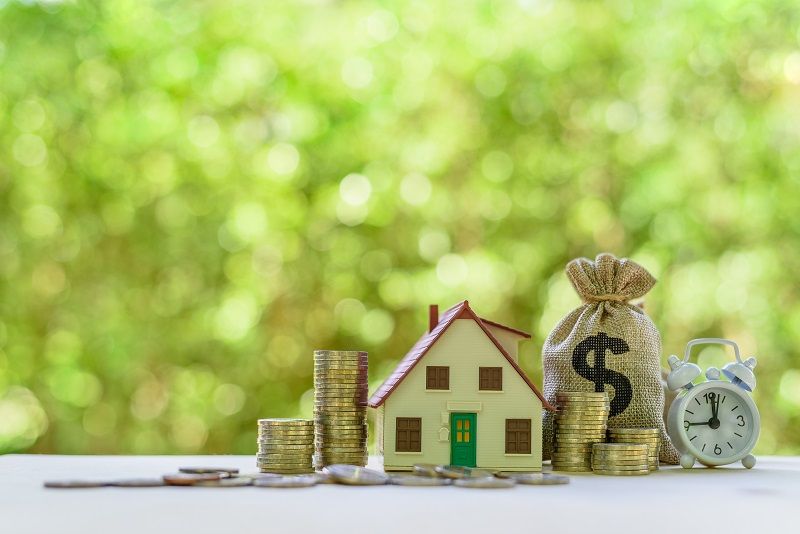 By Randall O'Toole
Executive Summary
Portland, Bend, Medford, and to a lesser degree other Oregon cities are in the midst of a housing crisis. Median home prices have rapidly grown and are now four or more times greater than median family incomes. As recently as 1990, median prices were only twice median incomes; housing starts to become unaffordable when median prices are more than three times median incomes.
The Oregon legislature and various cities have applied band-aid solutions to this problem; but none of them will work and some, such as inclusionary zoning, will actually make housing less affordable. That is because none of these solutions address the real problem, which is that the urban growth boundaries and other land-use restrictions imposed by the Land Conservation and Development Commission, Metro, and city and county governments have made it impossible for builders to keep up with the demand for new housing.
Growth boundaries and similar restrictions have three negative effects on low-income minorities. First, they make housing more expensive. Second, they make housing prices more volatile, which makes buying a home riskier than in places that do not have such restrictions. Third, they are a major—if not the major—contributor to growing wealth inequality as barriers to homeownership have dramatically increased the share of families who cannot afford or must go deeply into debt to buy their own homes.
Fortunately, a June 2015 Supreme Court decision offers a legal remedy to this problem. This decision authorized the use of disparate-impact considerations in judging whether government agencies are following the Fair Housing Act. That act specifically forbids the disparate treatment of minorities—that is, intentional discrimination in housing sales and rentals. The disparate-impact doctrine asserts that policies such as zoning and land-use regulation that make it more difficult for minorities to obtain housing—even if the policies are not intended to do so—are equally in violation of the law unless the policies can be "justified by a legitimate rationale."
According to disparate-impact regulations published by the Department of Housing and Urban Development in February 2013, prohibited conduct includes "enacting or implementing land-use rules, ordinances, policies, or procedures that restrict or deny housing opportunities or otherwise make unavailable or deny dwellings to persons because of race, color, religion, sex, handicap, familial status, or national origin." Numerous land-use rules, ordinances, and policies increase housing costs. Since some protected minorities, such as blacks, are more likely to have lower-than-average incomes, any such rules or policies reduce their housing opportunities and therefore potentially violate the Fair Housing Act.
HUD's implementation, known as Affirmatively Furthering Fair Housing, focuses on ending income segregation of communities as a means of ending racial segregation. However, this will be a costly policy that will do little to make housing more affordable to most low-income minority families.
As an alternative, fair-housing advocates should question policies that increase housing costs by intruding on private property rights. These include growth-management tools such as urban growth boundaries, the use of eminent domain for economic development, rent control, inclusionary zoning, and excessive impact fees, all of which benefit a few at everyone else's expense. In approving the disparate-impact doctrine, the Supreme Court has offered a tool to both affordable-housing advocates and property-rights advocates for undoing these rules and policies that make housing less affordable.
Read Blog Detail