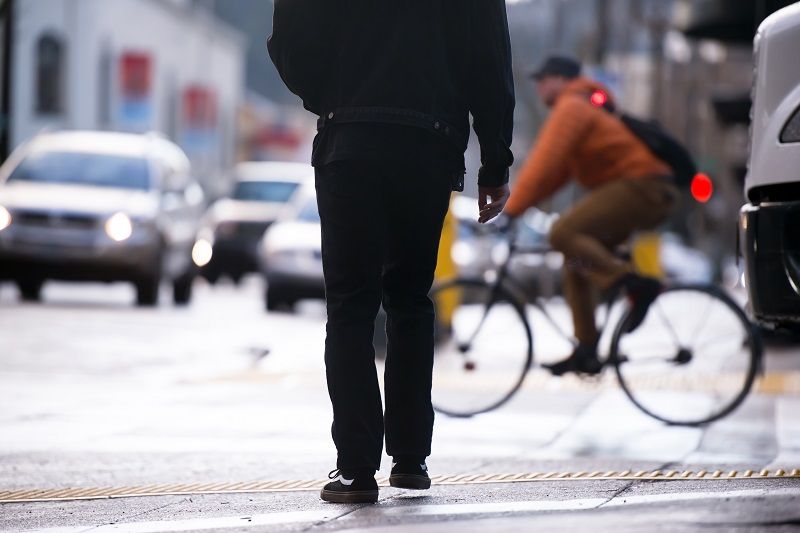 By Rachel Dawson
Portland hasn't seen 50 road fatalities since 1996. With 43 fatalities already, it looks like 2019 will be a record-breaking year, with no thanks to Portland's Vision Zero Action Plan.
Placing concrete pedestrian islands in the middle of the road, giving little to no room to turn onto side streets, installing plastic pylons against the roadway, and using confusing signage and lines—all Vision Zero road changes implemented to decrease road fatalities—don't seem to be making streets safer.
While many factors are involved, perhaps distracted and dangerous walking, driving, and biking habits play a greater role in traffic accidents than the number of car lanes or crosswalks on a given street.
As a pedestrian, I've walked across a street with my eyes glued to my phone. Luckily, I haven't been hit by a car. But if I had, it would've been due to my inability to separate my attention from my mobile device. The same goes for distracted drivers. I've watched drivers on the Sellwood Bridge pull out their phones when traffic slowed. Our failure to pay attention to the road and take safety precautions, especially at night, is putting ourselves and others at risk.
Portland's approach of downsizing roads is punitive and counterproductive. Instead, everyone on the road system should take responsibility for their own behavior, regardless of what mode of travel is being used.
Rachel Dawson is a Policy Analyst at Cascade Policy Institute, Oregon's free market public policy research organization.
Click here for PDF version:
10-9-19-Shrinking_Roads_and_Rising_Fatalities_Don't_Bode_Well_for_Portland's_Vision_ZeroPDF
Read Blog Detail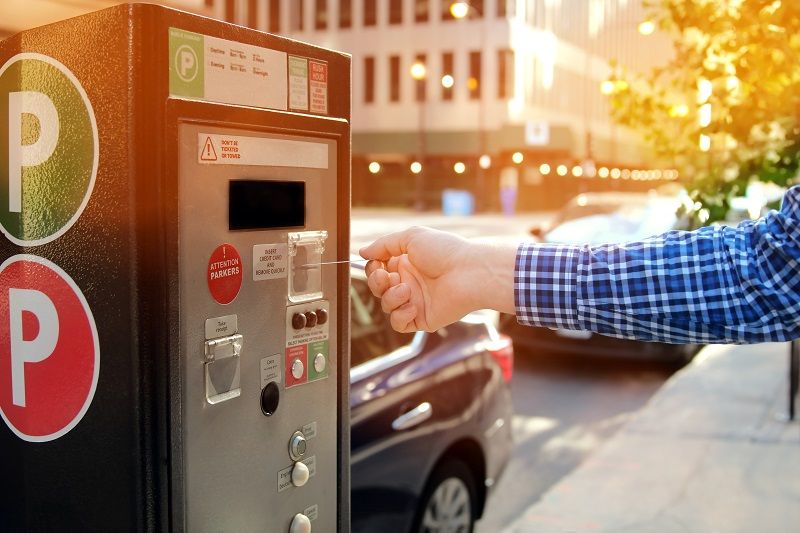 By Micah Perry
Driving around Portland could get a lot more expensive. The Portland City Council just passed a resolution to create an "equitable mobility task force" to study how imposing steep new fees on city drivers could reduce congestion.
Proponents say the fees will help Portland meet its carbon reduction goals. They also claim that, by increasing the cost of driving and parking, low-income residents and people of color will be better off. Ironically, the city itself noted that "65% of peak car commuters in Portland are medium or low income," meaning any new fees will actually hurt the communities they seek to help.
Fees being considered include increased parking prices, Uber or Lyft surcharges, a mileage tax, and tolls to enter certain areas of the city. This shouldn't come as a surprise to most, as Portland frequently pursues anti-car policies, such as a citywide gasoline tax, a reduction in street parking downtown, and the city's notorious "road diets," which essentially create congestion by design.
If Portland truly cared about easing congestion amid a growing population, it would add lanes wherever possible. And, rather than try to tax people out of their cars, the city should reevaluate its approach to transit and create a public transportation system that can be attractive to commuters without having to resort to coercion.
Micah Perry is a Research Associate at Cascade Policy Institute, Oregon's free market public policy research organization.
Click here for PDF version:
Read Blog Detail