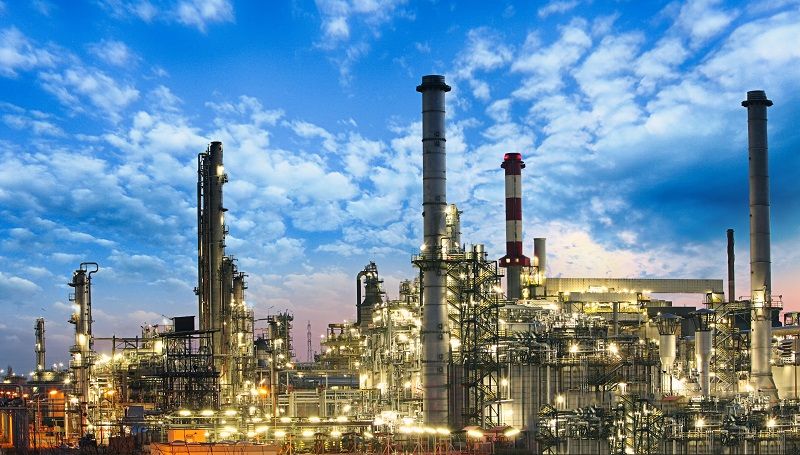 By Rachel Dawson
"The vast disparity between the rich and the poor is, in large part, designed by the disparity between those who have electricity and those who scrape by on small quantities of juice or none at all."
– Robert Bryce
Electricity is at the epicenter of modern life, yet rarely does the average person consider the complexities behind the power grid when a light is turned on. The advent of technology, fueled by electricity, has created an era of human prosperity unseen throughout the history of mankind. We can pick up our smartphones and call friends from across the world, cook meals on a stovetop, and pay for goods and services with electronic banking without a second thought.
Electricity has proven to be especially important during the COVID-19 outbreak. Governor Kate Brown issued an executive order on March 23, 2020 that directs Oregonians to stay at home, closing many businesses and requiring social distancing measures. Many who did not suddenly find themselves out of a job were forced to work remotely. These workers rely on the grid to power their computers and connect them to distant coworkers via video conferencing websites. If communities in Oregon were to face a major electricity blackout that lasted 3-4 days, the state would be paralyzed.
We take for granted the access we have to the cheap and abundant electricity available here in the United States, especially in the Northwest with hydroelectric dams. While we can study, work, and play at all hours of the day, millions around the world continue to live in the dark. Their lack of electricity inhibits children's abilities to study at night and further their education. It threatens people's health due to unclean water and cooking on open fires in homes.
Unfortunately, our access to cheap and reliable energy in the Northwest is at risk. Oregon's only coal-fired power plant, located at Boardman, will be decommissioned at the end of 2020 due to an environmental lawsuit settled a decade ago. A second coal plant located in Centralia, Washington will also go dark this year; and a total of 4,800 MW of coal power will be taken off the Western Interconnection (the power grid that connects most western states with British Columbia and Alberta) over the next several years. Unfortunately, utilities seem to have no real plans for replacing those megawatts with firm power.
Former Bonneville Power Administration (BPA) Administrator Steve Wright stated that this "is pretty much unprecedented" and that "we are quite concerned about whether we have enough time to address this issue."
Wright himself has experience dealing with inadequate electricity resources. He was in charge of BPA during the 2001 energy crisis when a drought significantly reduced power from hydroelectric dams and threatened rolling blackouts in the Northwest. To conserve power, BPA took back electricity previously sold to the aluminum industry. In doing so, BPA essentially shut down the aluminum industry in Oregon, putting 5,000 aluminum employees out of work.
This isn't a future problem for our region: Oregon's grid is at risk right now. Frank Afranji, the President of the Northwest Power Pool, stated in an Oregon House Interim Committee on Energy and Environment that brownouts in Oregon could occur starting in 2020 and "we have an urgent situation because of the capacity deficit. We really need to move expeditiously and come up with a solution."
Afranji also stated that battery storage technology cannot bridge the gap between supply and demand.
The Power Pool is a voluntary organization that includes electric utilities from the Pacific Northwest, Alberta, and British Columbia, and it is focused on power planning in the Northwest. The Power Pool published a report on resource adequacy in 2019 that concluded:
The region may begin to experience power shortages as soon as this year.
By the mid-2020s, the region may face a capacity deficit of thousands of megawatts which may result in both extreme price volatility and unacceptable loss-of-load, or blackouts.
With more employees currently working from home and communicating electronically, utilities must ensure that our region has enough reliable electricity to meet current and future demand. State policymakers and utilities can, and should, do a number of things to prevent another crisis, including:
Delaying the decommissioning of the Boardman Coal Plant until its principal owner, PGE, can replace the lost megawatts with reliable power; and
Removing the state moratorium on nuclear power to allow Oregon to invest in reliable and carbon-free power.
The Northwest Power and Conservation Council stated that the 2001 crisis developed largely unnoticed over a number of years before striking the region. It is imperative that we are not caught flat-footed again.
Rachel Dawson is a Policy Analyst at Cascade Policy Institute, Oregon's free market public policy research organization.
Click here for PDF version:
20-12-As_more_people_work_remotely_a_reliable_grid_is_needed_now_more_than_everPDF-1
Read Blog Detail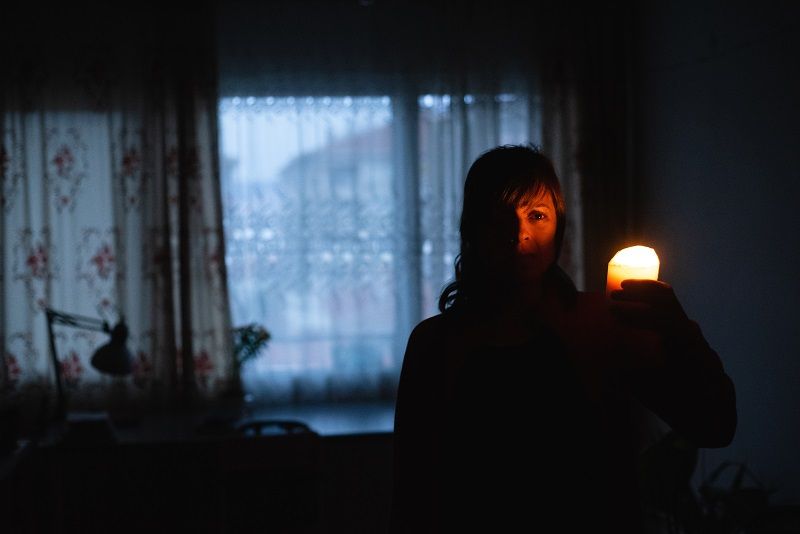 By John A. Charles, Jr.
Rarely has Oregon's lack of political leadership been as painfully obvious as it is now on the topic of grid reliability.
Most of us take for granted the miracle of electricity. We flip a switch and the lights come on. Computers, air conditioners, smartphones—all powered by the magic of the grid. We don't care how electricity arrives; we just want it, every hour of the day.
One of the intriguing characteristics of the grid is that electricity must be consumed at the same time it is generated. It cannot be stockpiled the way water can be stored in a tank. As a consumer, you can't go next door and borrow a cup of kilowatts.
Supply and demand on the grid must be in equilibrium at all times, to avoid blackouts. This makes power generation tricky. Utilities need electricity sources they can count on—known as "baseload" power. They typically use coal, natural gas, nuclear, and hydroelectric generators for this purpose. Those sources with the most operating flexibility—typically gas and hydro—are also used as "peakers," to alter the power supply so it matches hourly changes in consumer demand.
The Oregon legislature declared war on reliable sources in 2007, when the first "Renewable Portfolio Standard" (RPS) law was passed. The RPS mandated that large utilities procure at least 25% of their power from politically-designated "renewable energy" sources by 2025. The most notable feature of this law was that it disallowed hydro dams built prior to 1995 to count as "renewable" energy—creating the legal fiction that the Columbia River hydropower system did not exist as a clean energy source. The point of this definition was to force utilities to switch to wind and solar.
Legislators doubled the RPS mandate to 50% (by 2040) in 2016. This was referred to by advocates as the "coal to clean" bill. They falsely promoted it as a means to eliminate coal-fired electricity. But the grid doesn't work that way. Oregon is part of a multi-state network, in which thousands of power sources are being used at any given time. Once on the grid, electricity flows at the speed of light throughout the distribution system, powering millions of toasters, microwaves, and HVAC systems. Coal power is not physically isolated from solar or hydro.
In response to these political mandates, electric utilities are gradually shutting down coal plants in Oregon, Washington, Montana, and Wyoming. Unfortunately, they are proceeding without a clear plan for replacing baseload power. Wind and solar won't cut it; as "intermittent" sources they fail to produce electricity about 70% of the time.
Oregon's only coal-fired plant, located near Boardman, is owned by Portland General Electric (PGE). Due to an environmental lawsuit that was settled a decade ago, Boardman is scheduled to close by the end of this year. Electricity forecasters are predicting Northwest power shortages as early as 2020, and deficits of thousands of megawatts later in the decade.
PGE does not have a precise plan to replace Boardman. The utility expects to sign hydro contracts as a transition strategy. But any weather-related power source can disappear quickly, as happened in 2001 when the region experienced a low-water year. The result was a shortage of electricity, and the painful shutdown of the aluminum industry. Some 5,000 jobs in the Northwest disappeared.
PGE also expects to build or buy more wind and solar, coupled with battery storage. But the best utility-scale storage facility in the country can only deliver power for four hours.
We are on the brink of a blackout crisis. Instead of addressing a problem they created—the RPS law—state legislators have wasted the 2020 short session trying to prevent "global climate change" by placing limits on fossil fuel use in Oregon. Even if enacted, this would have no measurable effect on climate, so it is a waste of time and money.
Business leaders and civic groups should demand an end to this insanity. Here's a short agenda:
First, investigate the possibility of extending the life of Boardman. The facility was designed to run for another 20 years. We should not shut it down unless all of its baseload power can be replaced by other reliable sources, at a reasonable cost.
Second, consider having the legislature refer out a referendum to re-legalize nuclear power. Some of the most cutting-edge research on smaller-scale nuclear energy is being done here in Oregon, but any commercialization will have to take place elsewhere. It's time for a new conversation on this subject.
Finally, repeal the RPS statute. Operating the grid is complicated enough; mandating the types of power sources utilities can use is only making things worse.
John A. Charles, Jr. is President and CEO of Cascade Policy Institute, Oregon's free market public policy research center. A version of this article appeared in the February 2020 edition of The Oregon Transformation Newsletter.
Click here for PDF version:
Read Blog Detail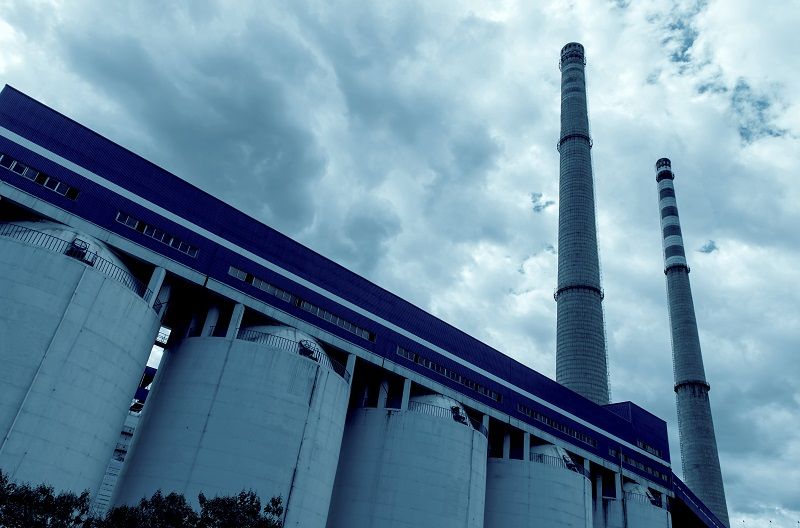 By Rachel Dawson
The Northwest Power and Conservation Council regularly assesses the adequacy of our region's power supply using a loss of load probability (LOLP). This measure informs us that power supply is not adequate if 5% or more modeled simulations show insufficient generating capacity at any time in a given year.
Due to the early closure of Boardman and Centralia 1 coal plants in 2020, the Northwest is projected to not meet this standard by 2021. The probability of a future inadequate load capacity increases to as high as 26% if Wyoming's Jim Bridger 1 coal plant closes in 2023. To put this in perspective, the loss of load probability was expected to climb to 24% by 2003 after the 2001 energy crisis occurred.
This crisis was due in part to an unexpected decrease in hydroelectric power. It seems that utilities in the region have not learned their lesson, as they plan on replacing the coal plants with even more unreliable wind power and costly storage systems.
Advocates for these plants' early closures must demonstrate that doing so will not damage grid reliability or increase ratepayers' power bills. So far, they have not met that test.
Rachel Dawson is a Policy Analyst at Cascade Policy Institute, Oregon's free market public policy research organization.
Click here for PDF version:
11-20-19-Early_Coal_Closures_Could_Spell_Trouble_for_Grid_ReliabilityPDF
Read Blog Detail