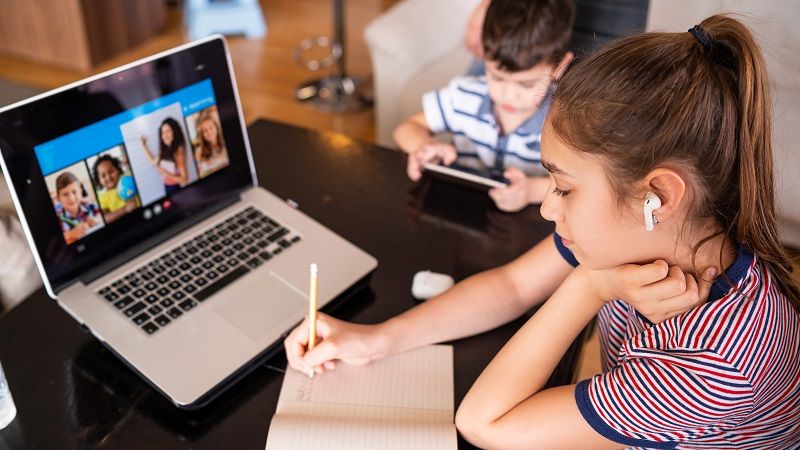 By Eric Fruits, Ph.D.
The COVID-19 pandemic has wrecked education budgets. And, it's looking more likely that school operations will not return to normal this fall. Social distancing guidelines will demand smaller class sizes, and there is simply not enough space in our brick-and-mortar schools.
Some distancing can be achieved by staggering instruction across days or weeks. However, these arrangements will create scheduling havoc for families trying to return to work, especially for families with multiple children spanning several grades or schools.
We can also achieve the required social distancing by encouraging alternatives to existing brick-and-mortar schools. For example, online public charter schools have a long history of successful education outcomes while achieving social distancing.
Many private schools had digital learning plans in place prior to the pandemic and were able to adjust virtually overnight to Governor Kate Brown's March 23 "stay home, save lives" order. In contrast, Portland Public Schools took nearly a month to get its plans in place.
Education savings accounts are a readily available option to foster school choice and downsize public school enrollment to achieve class sizes consistent with social distancing guidelines. It can also save the state hundreds of millions of dollars.
Eric Fruits, Ph.D. is Vice President of Research at Cascade Policy Institute, Oregon's free market public policy research organization.
Click here for PDF version:
5-27-2020-School_Choice_Can_Help_Solve_K-12_Social_Distancing_ChallengesPDF
Read Blog Detail

RSVP for FREE to Options in Education Fest – 2019
SALEM (Jan. 11, 2019) – Japanese Taiko drums, a jazz choir, and an acting class will perform at the Options in Education Fest featuring a wide variety of schools from 11 a.m. to 2 p.m. Saturday, Jan. 19 at the Salem Convention Center.
Nearly 1,000 people are expected to attend the National School Choice Week celebration.
Dozens of schools from every sector – public charter, public magnet, private, virtual, and homeschool – will be represented, helping hundreds of families find the right school or educational setting for their children.
This event is planned to coincide with the history-making celebration of National School Choice Week 2019, which will feature more than 40,000 school choice events across all 50 states.
"School choice is the pathway to success," said Bobbie Jager, school choice outreach coordinator at School Choice for Oregon. "Helping all children and parents find the right fit builds confidence and gives students the power they need to become their greatest selves."
School Choice for Oregon is hosting the event. School Choice for Oregon is a project of Cascade Policy Institute, a nonpartisan, nonprofit research and education organization based in Portland. Cascade Policy Institute has promoted educational choice for all Oregon families since 1991. For more information about the Options in Education Fest and School Choice for Oregon, contact Bobbie Jager at bzmama@onlinemac.com or 503-510-9106.
# # #
As a nonpartisan, nonpolitical public awareness effort, National School Choice Week shines a positive spotlight on effective education options for students, families, and communities around the country. From January 20 through 26, 2019, more than 40,000 independently-planned events will be held in celebration of the Week. For more information, visit www.schoolchoiceweek.com.
Read Blog Detail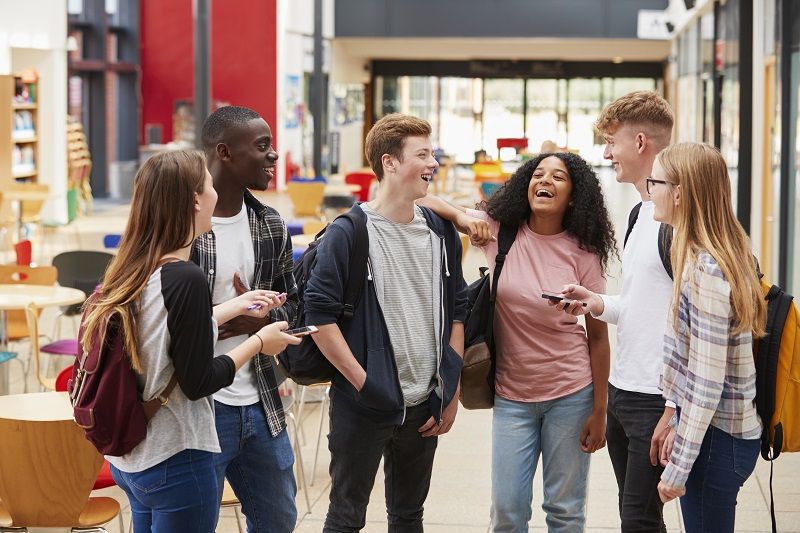 By Bobbie Jager
As a mother of 13 children (no, that's not a typo) and grandmother of 17 more, I understand the critical role that parents play in the lives of their children. Education can make or break a child's future, and school choice gives parents the power—and the responsibility—to decide what education options fit their children best. That's why I support school choice and National School Choice Week.
Every January, National School Choice Week (www.schoolchoiceweek.com) shines a spotlight on effective education options for all children. A nonpartisan and nonpolitical celebration of educational choice, the Week raises awareness of the different K-12 education options available to children and families. National School Choice Week recognizes all K-12 options, including traditional public schools, public charter schools, public magnet schools, private schools, online academies, and homeschooling.
Started in 2011, National School Choice Week is now the world's largest annual celebration of opportunity in education. Parents, teachers, supporters, and students will gather at more than 40,000 events the week of January 20-26, 2019. These events will celebrate the ways in which school choice has brought quality educational options to millions of households nationwide.
Some parents may not know it, but they do have a wide array of options. In Oregon, school choice runs the gamut, from homeschooling to magnet schools offering specialized programs in subjects like the arts or sciences. Some school districts offer choice through open enrollment (children studying in public schools outside their neighborhood borders).
Some argue that school choice undermines public education. Far from it! For one thing, many school choice options are public options, including open enrollment, magnet schools, charter schools, and online learning. Oregon's publicly funded options include more than a hundred charter schools and 12 virtual (online) schools, all of which have greater autonomy and flexibility than traditional public schools.
But regardless of the school setting parents choose, education should always have children—and parents—as its focus. However well-intentioned, no school official can ever replace the love, care, and affection that parents will show a child. Because they care so much, and know so much about their sons and daughters, parents are the best-placed individuals to decide the right schooling option for their children. School choice gives them that power, that opportunity, and that voice.
The joy in children's eyes at National School Choice Week festivities reminds me of my kids' excitement when they came home from school after completing a big project or doing well on a test. When placed in an environment that nurtures and cultivates their special skills and abilities, children have a chance to shine, and their faces radiate happiness. As a mother, I hope all parents can witness that joy in their children's faces—not just once or twice a year, but throughout their schooling.
Here in Oregon, we will use National School Choice Week to host the Options in Education Fest 2019: Exploring Your Child's Education Opportunities, at the Salem Convention Center, Saturday, January 19, 2019. Parents and children can learn more about their options, including programs offered and application processes at various schools. This knowledge will provide parents with the power to make informed choices for their children. For more information and to attend the Options in Education Fest, visit schoolchoicefororegon.com.
A few years ago, I had the privilege of being named Oregon's "Mother of the Year." But in reality, all children see their parents as the Mother or Father of the Year. And all parents who make sure their children receive a quality education—and the better future that comes with it—qualify. So please celebrate National School Choice Week by considering your school options or coming out to the Options in Education Fest. Your children will thank you, both now and for many years to come.
Bobbie Jager, Oregon's 2012 "Mother of the Year," is a parental choice advocate and the School Choice Outreach Coordinator for the Portland-based Cascade Policy Institute, Oregon's free market public policy research organization. A version of this article appeared in The Portland Tribune on December 18, 2019.
Click here for PDF version:
19-02-Options_in_Education_Fest_Celebrates_Oregon_Parents'_Education_ChoicesPDF
Read Blog Detail