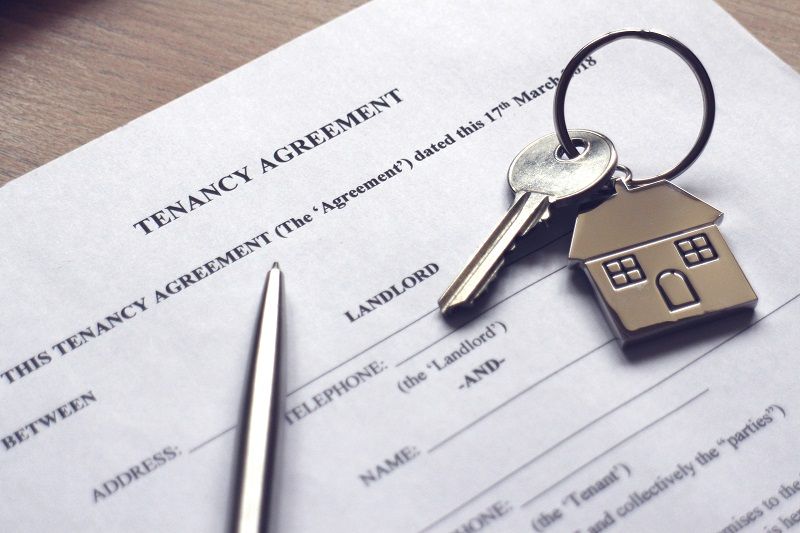 By Miranda Bonifield
Here's a question for you: Why is housing so expensive in Oregon?
Government at all levels has attempted to address the issue of housing affordability for years with tax credits, occasional expansion of the urban growth boundary, multimillion dollar bond measures, and now statewide rent control in Oregon. But rather than making life easier for Americans, state and local policies play major roles in the affordability crisis.
Economist Dr. Randall Pozdena recently authored a report published by Cascade Policy Institute that analyzes the decline of housing affordability, with a particular focus on Oregon. His research confirms what any developer can already tell you: Housing is less affordable because land is less available.
Easy access to land up until the 1970s meant housing price increases roughly tracked increases in household income. But in the '60s and '70s, planners and environmentalists dreaming of European-style density began lobbying against automobile-driven suburban sprawl. These measures gained enough traction that by 2000, the Brookings Institution found, state ballots around the country contained 553 "anti-sprawl" measures. Supporters expected higher density to decrease the need for public spending, improve traffic conditions by facilitating the use of transit, and lower development costs.
Instead, housing is escalating further out of reach every year. Oregon, California, Hawaii, and Washington, D.C. have the worst affordability scores in the country. An expensive market might make sense in D.C. and Hawaii, as both have extremely limited land available for development. California's problem is the bureaucratic state whose regulations keep developers from meeting demand. But it's Oregon that has the worst score for affordability out of the fifty states: Our housing prices rose 32% faster than our incomes between 1992 and 2007. This puts housing affordability in Oregon behind every one of the other 49 states.
With some exceptions, Oregon's income growth has generally kept pace with the rest of the nation. We have plenty of developable land and a capable, productive community. Our housing is unaffordable because we've embraced some of the most aggressive "anti-sprawl" policies in the country. Dr. Pozdena finds:
"The higher the rank of anti-sprawl policy in a state, the poorer is the affordability rank of the state and the lower has been the availability of additional development sites relative to population growth. The confidence that these associations are not random is 99.99 percent. This is strongly indicative of a causal relationship between implementation of anti-sprawl policy, land conservation, and the affordability problem."
There is no market and no economic philosophy in which reducing supply while demand increases leads to lower prices. In reality, Oregon's policies have increased public spending, damaged public service quality, made no sizable impact on the number of automobile commuters, and worsened congestion.
It's encouraging to hear policymakers acknowledge that we need to expand urban growth boundaries and encourage more development; but until a fundamental shift occurs in the philosophy behind growth policy, these statements are all flash and no substance. Oregon's land use regulations don't align with the way Oregonians actually live. They worsen traffic, crowd cities, and decrease quality of life.
Oregon must address the true causes of housing affordability problems, not just the symptoms—or the crisis will never end.
Miranda Bonifield is a Research Associate at Cascade Policy Institute, Oregon's free market public policy research organization.
Click here for PDF version:
19-05-What's_Causing_Oregon's_"Housing_Affordability_Crisis__PDF
Read Blog Detail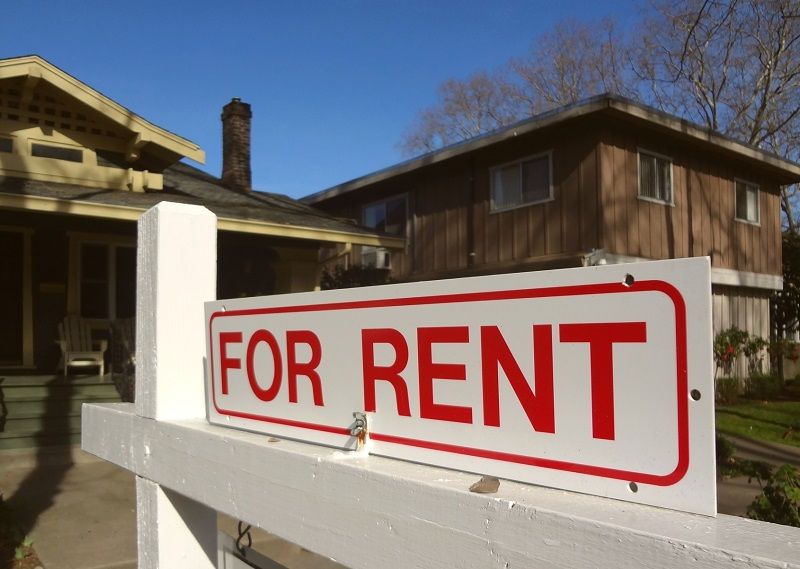 By Eric Fruits, Ph.D.
Oregon will soon be the first state to have a statewide rent control program. Last week, in my first week at Cascade Policy Institute, I testified in opposition to the rent control bill, SB 608. The bill has the support of the Governor Kate Brown, House Speaker Tina Kotek, and Senate President Peter Courtney. About 100 people signed up to testify, and supporters outnumbered opponents by 2-to-1. It's a done deal and it's a bad deal.
During World War II, the federal government instituted a national system of rent controls, establishing maximum rents for rental properties. New York City was the only city to retain this first generation of rent controls after the war. During the 1970s, rent regulations were introduced in many cities, including Boston; Washington, D.C.; San Francisco; and Los Angeles.
In contrast with pure rent control (a fixed maximum price), SB 608 is a form of "second generation" rent controls that allows annual rent increases, limited to 7 percent plus inflation. Rent controls under SB 608 apply to buildings that are more than 15 years old. The bill also places strict limits on "no cause evictions."
Nobel laureate Paul Krugman wrote in the New York Times that rent control is "among the best-understood issues in all of economics, and—among economists, anyway—one of the least controversial."[1] Krugman's well known and widely used economics textbook describes the economic inefficiencies associated with rent control:[2]
Rent control, like all price ceilings, creates inefficiency in at least four distinct ways. It reduces the quantity of apartments rented below the efficient level; it typically leads to misallocation of apartments among would-be renters; it leads to wasted time and effort as people search for apartments; and it leads landlords to maintain apartments in inefficiently low quality or condition.
Proponents of rent controls argue that "second generation" rent controls reduce or eliminate the inefficiencies associated with "first generation" rent controls. For example, Kotek was quoted in the Oregonian:[3]
What you're hearing from landlords about rent control is they have an idea of it that's very much the model that began right after World War II where properties had hard, fast caps on rents. That's not the kind of rent control we're talking about. We're talking about second generation rent stabilization where there's a process for managing rent increases that protects investors and tenants.
Kotek is correct that second generation rent controls are not as bad as first generation rent controls, but it's matter of degree. Second-degree burns aren't as bad as third-degree burns, but a second-degree burn still hurts.
While many proponents see rent control as one way to address housing affordability, none of them indicated it would do anything to resolve what is widely perceived to be a housing shortage. In fact, an expert flown in from Berkeley by the housing committee admitted that rent controls in other cities have led to the conversion of apartments to condominium. He went so far as to suggest legislation that would ban the conversion of apartments to condos.
This suggestion lays bare the pernicious chain of regulation that rent control brings. Second generation rent control doesn't "work" unless there are strict limits on the termination of month-to-month rents. Then, it won't work unless there are strict limits on the conversion of units. One witness even suggested that apartment building owners should be forbidden from selling their properties.
The limits on providers' ability to terminate leases will lead to providers becoming more selective in to whom they rent units. In this way, the ordinance misallocates rental units among would-be renters and may do the most harm to those whom the bill is intended to help, such as those with a history of homelessness, impaired credit, criminal convictions, or employment instability. An older woman testified about her horror story of trying to find an apartment with her retired husband in Medford, applying to dozens of apartments only to be told she'd be on a list. Her story will become more common as rent controls reduce the supply of rental units.
In addition to the inefficiencies identified by Krugman, SB 608 will ultimately lead to higher rents than would occur in the absence of the law. As rental units turn over, providers will factor in the expected cost of the law into the rents and other fees that they charge incoming residents. Some or all of the expected cost associated with SB 608 will be passed on to tenants. Ultimately, the law will have the perverse impact of increasing—rather than reducing or stabilizing—rents over time and reducing the amount of market rate housing available to low- and middle-income households.
[1] Krugman, Paul. "A rent affair." New York Times. June 7, 2000.
[2] Krugman, Paul and Robin Wells. Microeconomics, 3rd ed. New York: Worth Publishers. 2013. p. 130.
[3] Friedman, Gordon R. "Portland's Tina Kotek explains her rent control plans—and landlord pains." Oregonian. February 4, 2017.
Eric Fruits, Ph.D. is Vice President of Research at Cascade Policy Institute, Oregon's free market public policy research organization.
Click here for PDF version:
Read Blog Detail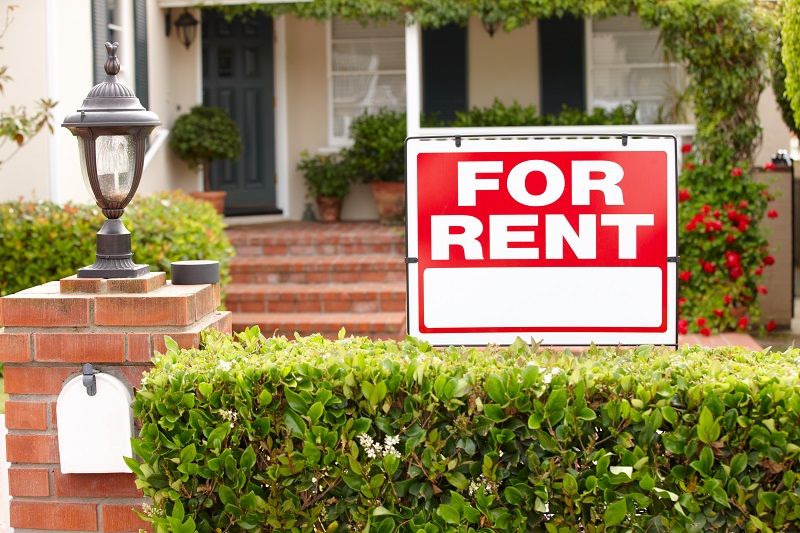 By Miranda Bonifield
Remember that emotional final episode of the now-classic sitcom Friends? As the group reminisces about the New York apartment that served as the stage for most of the show, Chandler tells his newborn child, "This was your first home…and thanks to rent control, it was a steal."
His comment was more apt than the screenwriters probably realized. Rent control is a steal. It steals incentive from landlords who are interested in providing housing but can't make ends meet when they're no longer in charge of their rates. And especially in combination with aggressive anti-sprawl policies cities like Portland are so fond of, it steals housing opportunities from individuals who need them most.
Rather than solving housing problems, studies have found that in the long run, rent control policies increase housing costs and fuel gentrification. In San Francisco, researchers found that landlords frequently turned their apartment buildings into condominiums and invested in higher-value properties—making it even more expensive to live in the city. And unfortunately, landlords are less interested in maintaining rent-controlled apartments, which does nothing for the tenants' quality of living.
If people are struggling to find housing, the solution isn't to limit supply and destroy affordability. That just makes things harder. Instead, state leaders should reduce regulations that constrict housing supply, allowing developers to provide the homes Oregonians need so desperately
Miranda Bonifield is a Research Associate at Cascade Policy Institute, Oregon's free market public policy research organization.
Click here for PDF version:
Read Blog Detail