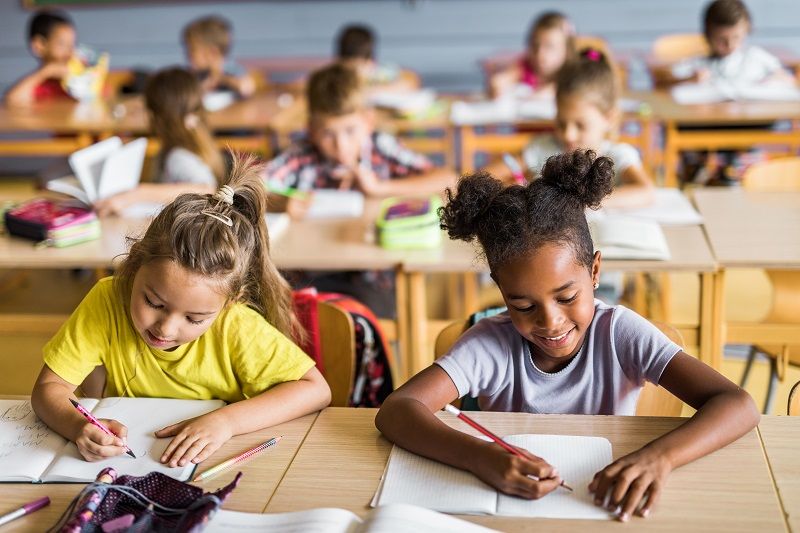 By Miranda Bonifield
In 1926, an Oregon school controversy made it all the way to the nation's Supreme Court. But the issue on the table wasn't teacher pay, proper curriculum, or student safety. Oregon had outlawed private schools in a discriminatory effort to remove Catholic education. But in the landmark ruling Pierce v. Society of Sisters, the Court recognized that "The fundamental theory of liberty… excludes any general power of the State to standardize its children by forcing them to accept instruction from public teachers only." Families have a right to choose how they educate their children.
Later this month, the Court will consider another landmark education case, Espinoza v. Montana. Montana's tax credit scholarship program, which enabled families to send children to the private schools of their choice, was struck down because some participating students attended religious schools. That decision removed options for all children, but disproportionately affects the children of low income families for whom private school tuition is at best a major sacrifice and at worst an impossibility.
A favorable ruling in Espinoza vs. Montana could help empower rather than exclude families who would otherwise be unable to attend private school—a boon to both the public schools which would benefit from increased competition and the students who could thrive with the education that best fits them.
Miranda Bonifield is a Research Associate at Cascade Policy Institute, Oregon's free market public policy research organization. She is also the Program Assistant for the Children's Scholarship Fund-Oregon program, which helps lower-income Oregon children attend private and parochial elementary schools through partial-tuition scholarships.
Click here for PDF version:
Read Blog Detail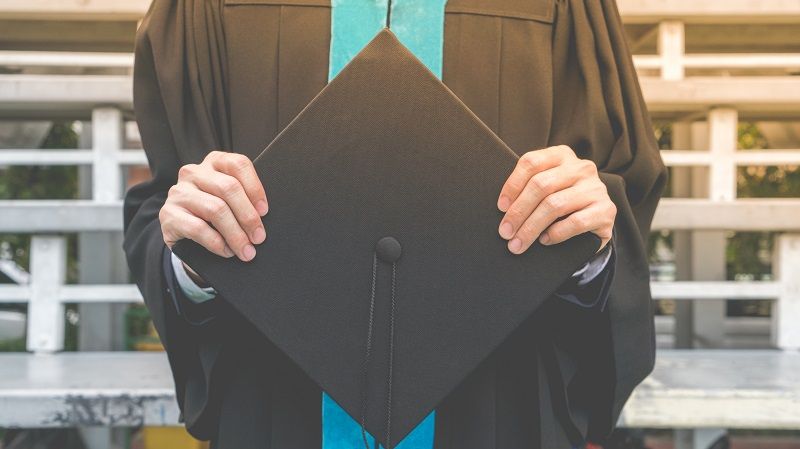 By Kathryn Hickok
Last week the National Foundation for Education Statistics released the 2017 high school graduation rates for all fifty states. Oregon ranked 49th, at 76.7%. On the same day, Oregon officials announced an 80% statewide graduation rate for 2018. Even if Oregon's graduation rate is making modest year-to-year gains, Oregon is still almost last in the nation.
During the past year, the Oregon legislature's Joint Committee on Student Success asked local communities what constitutes "success" and began to work on a plan for legislative action to improve public schools. The committee published its report this month.
The committee could have saved some trouble, though, by listening to what one former Oregon college student—Steve Jobs—said about education in 1996:
"What's wrong with education cannot be fixed with technology….It's a political problem….The problems are unions. You plot the growth of the National Education Association and the dropping of SAT scores, and they're inversely proportional. The problems are unions in the schools. The problem is bureaucracy. I'm one of these people who believes the best thing we could ever do is go to the voucher [school choice] system."
With an almost-last-in-the-nation graduation rate, it's time to free education from both union control and bureaucracy, and put the power of choice in education into the hands of parents. Oregon has tried everything else.
Kathryn Hickok is Executive Vice President at Cascade Policy Institute, Oregon's free market public policy research organization.
Click here for PDF version:
1-29-19-What's_at_the_Root_of_Oregon's_Rock-Bottom_Graduation_Rate_PDF
Read Blog Detail