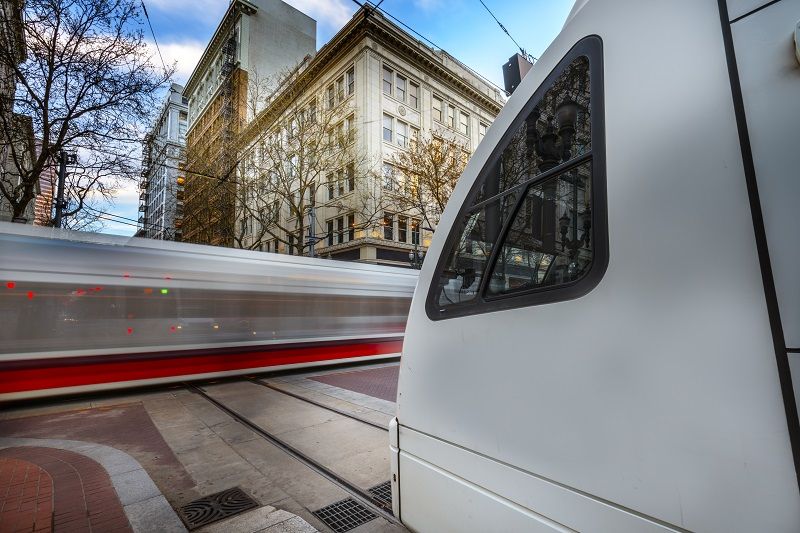 March 9, 2020
FOR IMMEDIATE RELEASE
Media Contact:
John A. Charles, Jr.
(503) 242-0900
john@cascadepolicy.org
Portland, OR – Cascade Policy Institute has submitted a letter to the Federal Transit Administration (FTA) requesting that the agency enforce contracts with TriMet for three light rail projects: the Yellow Line, the Green Line, and the Orange Line. Each project received substantial federal funding, which came with contractual obligations to provide minimum levels of service. TriMet has not met those obligations.
For both the Yellow and Green Lines, TriMet is supposed to be providing 8 trains per hour during peak periods. Current service on those lines is 4 trains per hour.
For the Orange Line, TriMet is supposed to be providing 6 trains per peak-hour. Current service provides only 4.6 trains per hour.
All three lines are also traveling at slower speeds than promised, and ridership projections have been missed by large margins.
Under FTA policy, the agency is empowered to demand repayment of federal funding if grant recipients fail to meet the terms of funding contracts. In its letter, Cascade Policy Institute is asking that FTA require TriMet to begin operating light rail lines in accordance with grant agreements within six months or begin paying back the federal funding.
Cascade is also requesting that FTA embargo any future funding for the Southwest Corridor Project, until such time as previous light rail projects are in compliance with contracts.
According to John A. Charles, Jr., President of Cascade Policy Institute, "TriMet's under-performance is not an aberration, it's a pattern. Since FTA has funded more than half the cost of the total MAX system, FTA should hold TriMet accountable by requiring the district to provide the service that was promised."
About Cascade Policy Institute:
Founded in 1991, Cascade Policy Institute is a nonprofit, nonpartisan public policy research and educational organization that focuses on state and local issues in Oregon. Cascade's mission is to develop and promote public policy alternatives that foster individual liberty, personal responsibility, and economic opportunity. For more information, visit cascadepolicy.org.
 ###
Click here for PDF version of Cascade's letter to the FTA:
2020-3-5-Cascade_Policy_Institute_Letter_to_Federal_Transit_Administration
Read Blog Detail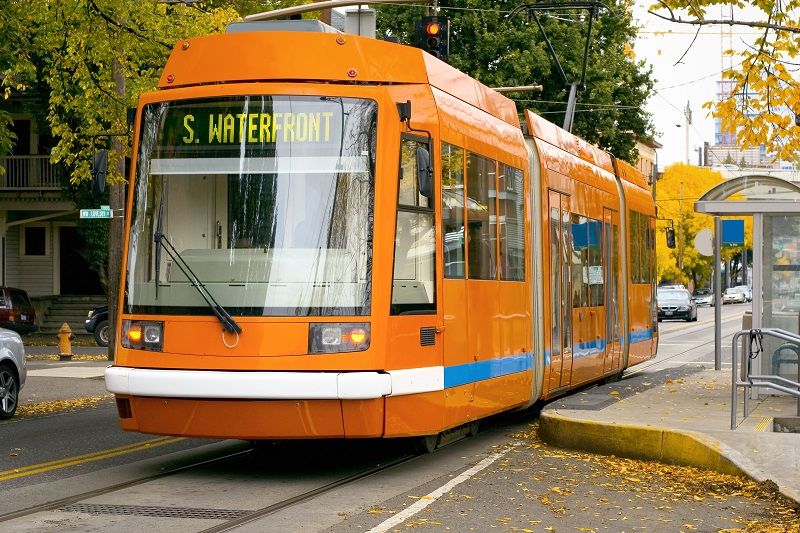 By John A. Charles, Jr.
After eight years of bragging that the proposed light rail line to Tigard would result in average daily ridership of 43,000, TriMet has quietly dropped the estimate to 37,500.
This "bait-and-switch" was totally predictable. At the start of every rail planning process, TriMet creates a high ridership estimate to get local politicians excited. Once the politicians agree to help fund the project, ridership forecasts are revised downwards. Eventually construction begins, and just before opening day, ridership estimates are lowered again.
At that point, it's too late for politicians to back out.
TriMet promised Milwaukie officials that there would be 19,450 average daily rides on the Orange line in 2020. The actual ridership today is 12,160—63% of the forecast.
For the Blue line, ridership today is only 50% of the 2020 forecast.
The worst performer is the Yellow line, where ridership is a paltry 38% of the 2020 forecast.
While ridership is always low, construction costs are always high. For the Tigard line, cost estimates have gone up by 58% just since 2016. The current estimate is $2.85 billion.
Tigard light rail will be the most wasteful project in state history, if it ever gets built. The time to pull the plug is now.
John A. Charles, Jr. is President and CEO of Cascade Policy Institute, Oregon's free market public policy research organization.
Click here for PDF version:
2-19-2020-TriMet_Drops_Ridership_Estimate_by_13-_for_Tigard_Light_RailPDF
Read Blog Detail