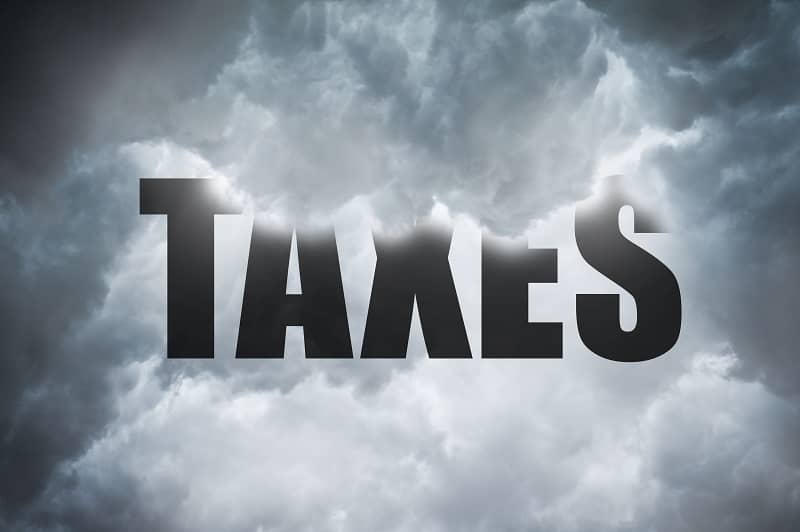 Cascade Policy Institute urges Metro Auditor and the Oregon Secretary of State to immediately investigate Metro's likely abuse of power.
October 12, 2020

FOR IMMEDIATE RELEASE

Media Contact:
Eric Fruits, Ph.D.
(503) 242-0900
eric@cascadepolicy.org

PORTLAND, Ore. – Last week, thousands of Oregon residents received a multi-color postcard from Metro urging them to vote on the regional government's payroll tax, Measure 26-218 (Exhibit 1). The expensive mailing was sent far and wide, with even some Bend residents finding Metro's postcard dropped in their mailboxes.

The postcards were designed and mailed using tax dollars, and Metro made no effort to disguise their support for the payroll tax. In large type, Metro's mailer promotes the ballot title number, uses the "Get Moving 2020" slogan from campaign proponents, and has a multi-color map similar to the map shown in TV ads in favor of the tax.

Approximately 70% of the mailer's text presents positive messages about the measure, including a listing of the projects Metro anticipates funding, describing input from the community and "leaders" in creating the measure, and identifying oversight provisions if the measure passes.

Less than one-quarter of the postcard's text mentions the primary purpose of Measure 26-218—to impose a payroll tax on 70% of the region's workers. The payroll tax is the only reason for the ballot measure. Metro already has the authority to fund transportation projects, but needs voter approval for a payroll tax.

Rather than encouraging recipients to "get both sides" of the arguments for and against Measure 26-218, the mailer directs recipients to Metro's own webpage for more information (oregonmetro.gov/transportation). This link immediately redirects the visitor to another page titled "Proposed Measure 26-218: 'Get Moving 2020'" (https://www.oregonmetro.gov/public-projects/get-moving-2020, Exhibit 2).

Oregon's election finance law limits the political activities of public employees while on the job during working hours. Restrictions also prohibit the solicitation of public employees for political activity.

ORS 260.432(2) provides, "No public employee shall . . . promote . . . the adoption of a measure . . . while on the job during working hours."

ORS 260.432(1) provides, "No person shall attempt to, or actually, coerce, command or require a public employee to influence or give . . . service or other thing of value to promote . . . the adoption of a measure . . . ."

Metro's mailer does more than encourage individuals to return their ballots. The mailer does not encourage recipients to vote for federal, state, or local candidates. Recipients are not urged to vote for any other state or local measures. Instead, Metro exhorts recipients to vote on a single issue: Measure 26-218, "Get Moving 2020."

Metro used public employees' time and the public's money to create and send the postcards. In addition to the money spent on postage, public employee time was likely used to draft and edit the language of the postcards and design the layout. The out-of-region addresses suggest Metro used public money to purchase a politically targeted mailing list from a third party.

Cascade Policy Institute demands that Metro immediately stop production on any additional promotional mail pieces and asks that Metro's independently elected auditor and the Oregon Secretary of State to immediately investigate whether Metro's mailers are an inappropriate or illegal use of tax dollars to encourage voter approval of Measure 26-218.

Under ORS 294.100, Metro Council President Lynn Peterson, as well as any other councilors or Metro staff, may be personally liable for reimbursing Metro taxpayers for the decision to create and mail the brochures [emphasis added]:

(1) It is unlawful for any public official to expend any moneys in excess of the amounts provided by law, or for any other or different purpose than provided by law.

(2) Any public official who expends any public moneys in excess of the amounts or for any other or different purpose than authorized by law shall be civilly liable for the return of the money by suit of the district attorney of the district in which the offense is committed, or at the suit of any taxpayer of such district, if the expenditure constitutes malfeasance in office or willful or wanton neglect of duty.

Eric Fruits, Vice President of Research at Cascade Policy Institute, concludes, "This taxpayer expenditure clearly crosses the line into using public dollars to advocate for the passage of this payroll tax measure. That is wrong and should stop. Metro's auditor and the Oregon Secretary of State should immediately investigate this likely abuse of power."

###

Contact Dr. Eric Fruits by email at eric@cascadepolicy.org for more information or to schedule an interview.

About Cascade Policy Institute:

Founded in 1991, Cascade Policy Institute is Oregon's free-market public policy research center. Cascade's mission is to explore and promote public policy alternatives that foster individual liberty, personal responsibility, and economic opportunity. For more information, visit cascadepolicy.org.

###
Read Blog Detail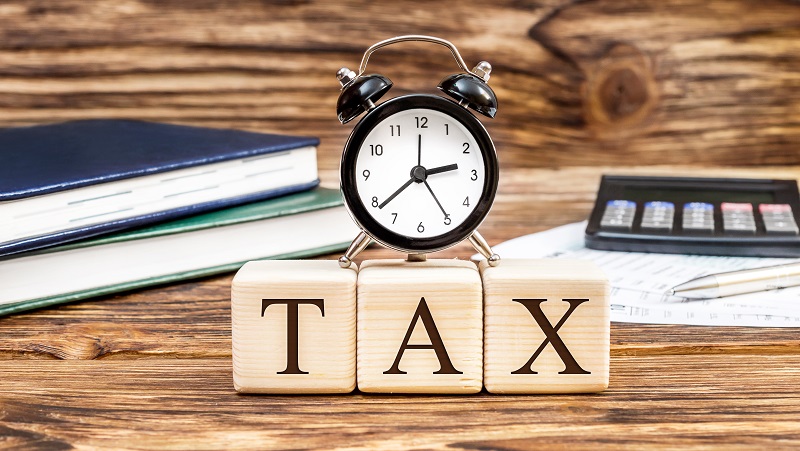 By Miranda Bonifield
There's nothing so permanent as a temporary government program, and nothing is quite as immortal as a temporary tax. Metro promised in 2006 that its parks bond would leave no need for new taxes until 2016. Instead, the money was sent to a general fund and additional taxpayer support was requested in both 2013 and 2016.
Now Metro is planning a new 400-million-dollar bond measure to support expansion of its parks and nature programs. The organization argues that tax rates wouldn't be raised and that the funds would combat the challenges posed by population growth, climate change, and racial inequity.
What isn't said is that your property taxes would go down without approval of the new 20-year bond measure. Metro can and probably will want to issue additional bonds and levies in future years, including a potential transportation bond in 2020—meaning that taxes would rise in the long term.
Metro's auditor found in 2015 that Metro's land acquisition often lacks clear connection to its long-term goals. This means that not only is Metro stretching for more money, it's not even entirely sure what it accomplishes by spending it.
Read my lips: Metro's version of no new taxes is doubtful at best.
Miranda Bonifield is a Research Associate at Cascade Policy Institute, Oregon's free market public policy research organization. 
Click here for PDF version:
4-3-19-Read_My_Lips_Metro's_Promises_Are_Doubtful_at_BestPDF
Read Blog Detail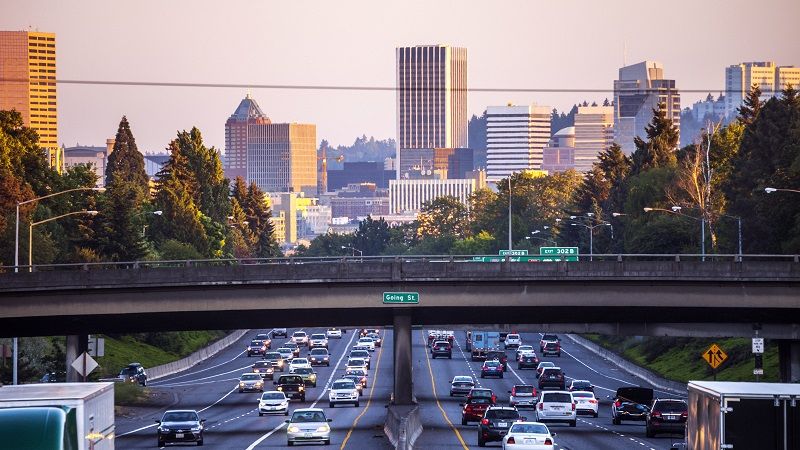 By Justus Armstrong
ABC's Shark Tank may be coming to the Portland region—not in the form of a reality TV special, but as a taxpayer-funded project that positions the Metro regional government to act as a venture capital firm. Rather than investing in the success of growing businesses, however, the Sharks at Metro plan to fund temporary pilot projects that test new transportation technology.
Metro proposes that its Partnerships and Innovative Learning Opportunities in Transportation (PILOT) program—a component of the Emerging Technology Strategy—would help meet its "guided innovation" goals, but the shortsighted approach of this program ignores a vital question: Are risky technological investments the best use of taxpayer funding?
In a presentation at a Metro work session in July, Senior Technology Strategist Eliot Rose suggested the PILOT program would "guide innovation in transportation technology toward creating a more equitable and livable region." Embedded in the presentation were numerous contradictions, beginning with the oxymoron of "guided innovation." In Metro's case, guided innovation more than likely means "hindered innovation," with PILOT funding being a carrot-and-stick method of ensuring that emerging technologies take the direction technocrats deem appropriate, not the direction consumers are demanding.
By allocating government funding to the transportation projects of its choice, Metro risks preventing better ideas from emerging and hampering the innovation necessary for real progress to take place. As Metro strategist Rose noted, ridesharing, bikesharing, and other technologies PILOT wishes to foster have already been expanding in Portland. This technological progress has taken place with private investment, yet Rose still concludes that public money is needed for it to continue.
During the July work session, Metro staff claimed that the government "needs to intervene to bring technology to people and communities that the market doesn't serve." This assumption presents another contradiction: If an investment isn't cost-effective for a private actor, what makes it a cost-effective investment to Metro? And how can successful projects be expected to continue without public funding, if the projects' functions wouldn't otherwise be demanded by the market?
Furthermore, Metro's plan risks sinking taxpayer money into potentially unsuccessful projects. The $165,000 Forth-Hacienda project was presented by Metro as an example of a successful pilot project—not because the project itself was successful, but because its failure offered a great learning experience. The desire to better understand new technologies is not without merit, but the experimental nature of such pilot projects hardly makes them a good fit for taxpayer funding.
For all the project's flaws, discussion about Metro's Emerging Technology Strategy has included some promising aspects. For instance, during the work session, Metro Councilor Shirley Craddick brought up the idea of transitioning some of TriMet's responsibilities to ridesharing networks. Considering more innovative modes for public transportation would be a step in the right direction and likely would improve cost-effectiveness, quality, and ridership of transit while meeting the needs of the populations Metro seeks to assist.
Perhaps a more effective Emerging Technology Strategy could focus solely on ways to improve existing public transportation through new technology, rather than interfering with private transportation markets through subsidies and attempts to shape private development. Instead of subsidizing companies with PILOT funding, Metro could offer open-ended transportation vouchers directly to transit users, especially transit-dependent and underserved populations.
Transit vouchers could be spent on a variety of transportation options, including TriMet and the newer technologies the PILOT program intends to target, such as rideshare, bikeshare, and electric vehicle and autonomous vehicle rentals. Putting the money directly into the hands of transit users could drive innovation through consumer sovereignty on the demand side, encouraging competition and making companies work to meet transit users' needs instead of Metro's project specifications.
With its PILOT program, Metro seeks to encourage innovation while managing risk; but any risk associated with developing new technologies should be borne by the companies driving the innovation, not by the public. If Metro moves forward with the PILOT program, it will only hinder its own goals. Instead of shaping existing markets in the private sector, Metro should focus on applying technological improvements to public transportation options.
Moreover, Metro should reform the regulatory framework and barriers to entry that may be preventing the emerging transportation technology market from functioning at its best. After all, the expansion of Uber and Lyft in Portland didn't take place because Portland subsidized these companies. It happened because Portland stopped banning them. Metro councilors and staff can't foresee the direction that new technologies will take, so they can't know enough in advance to guide the direction of innovation or adequately manage its risks. The best they can do is get out of the way.
Justus Armstrong is a Research Associate at Cascade Policy Institute, Oregon's free market public policy research organization.
Click here for PDF version:
18-20-Metro_Should_Let_Transit_Customers_Drive_Transportation_InnovationPDF
Read Blog Detail