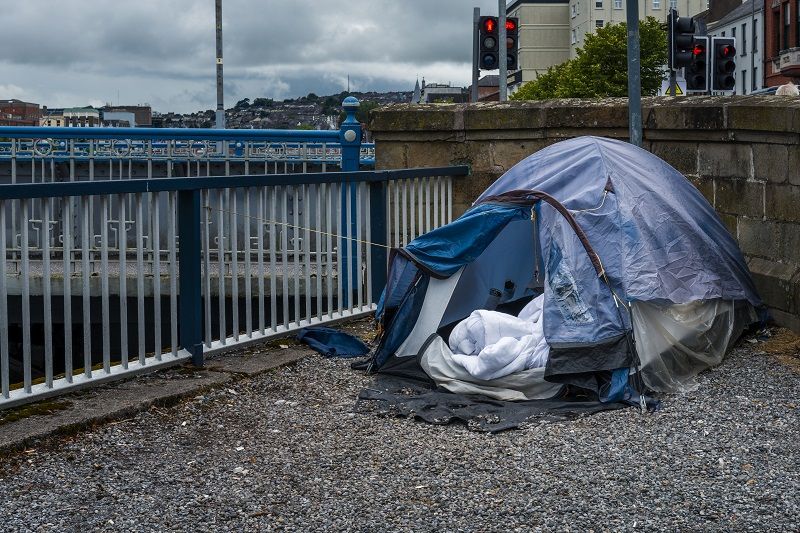 By Rachel Dawson
There is a homeless crisis in Portland. According to a recent count by Portland State University, the number of people found living in "unfit" conditions, such as in a tent outdoors, under a bridge or overpass, or in their car, has increased by 20% between 2017 and 2019.
Instead of providing sound and beneficial policies to help get homeless individuals on their feet and off the streets, Portland officials are pushing the issue onto private businesses.
The Portland Planning Commission recently affirmed a proposal submitted by Commissioner Oriana Magnera that would require new private downtown buildings, including stores and apartment complexes, to have a space where Portlanders can "rest," including pitching tents and sleeping. She stated in a November meeting that current buildings may have "benches but not a lot of place to pitch a tent."
Magnera blames the current homeless crisis in part on a housing shortage. It would thus make sense to provide shelter to those living on the streets and reduce restrictive city codes and laws that make it difficult to build homes in the Metro region. One such change could include enlarging the current Urban Growth Boundary that limits the amount of land available for new homes and artificially raises prices.
Portland officials should not place the responsibility for the homeless crisis on developers and private property owners. They should remove this new design guideline language and create policies that will tackle the root of the homeless crisis.
Rachel Dawson is a Policy Analyst at Cascade Policy Institute, Oregon's free market public policy research organization.
Click here for PDF version:
12-31-19-New_Portland_Design_Guideline_Will_Place_Responsibility_for_Homeless_Crisis_on_Private_Property_OwnersPDF
Read Blog Detail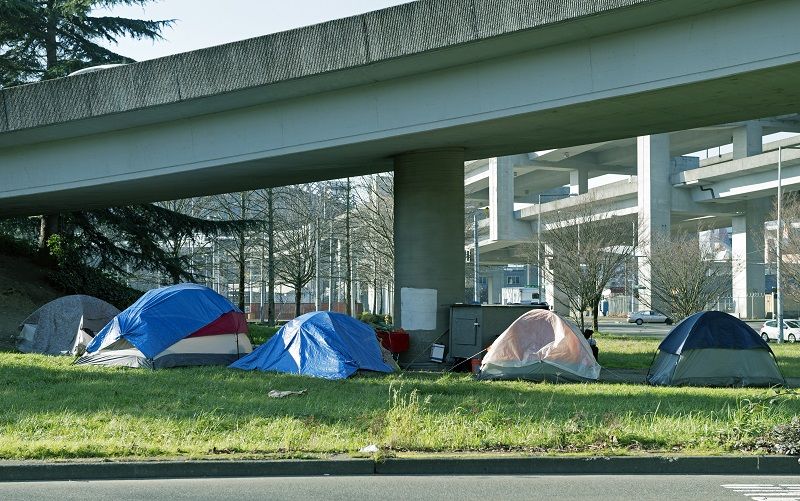 By Rachel Dawson
On December 2, I had the opportunity to tour the Wapato Corrections Facility, along with about 100 others. It sits at the heart of a debate raging between the owner, who wants to transform it into a homeless facility, and elected officials who would rather see it destroyed.
I previously conducted research on criminal justice reform and have toured correctional facilities around the world, most of which were not inviting spaces. Bolstering my skepticism were criticisms from Multnomah County commissioners who claimed this was inappropriate for a shelter because it contained cells, lacked Wi-Fi, and was too isolated.
After the tour concluded, I was confident that every critique I've heard about the facility was absolutely baseless. The overwhelming opinion from others on the tour was that demolishing this structure was absurd. It was not like any jail I'd ever visited; the building had nine dorm-like wings with gyms and showers instead of cells, a large kitchen, a theater room, and a medical wing. Bruce Warner, TriMet's board president, also raised the prospect of TriMet providing bus service between Wapato and downtown Portland.
We have a crisis. We have a facility. Now all we need are elected leaders to put the two together.
Rachel Dawson is a Policy Analyst at Cascade Policy Institute, Oregon's free market public policy research organization.
Click here for PDF version:
12-11-19-Why_Wapato_Is_the_Right_Facility_for_Portland's_Homeless_CrisisPDF
Read Blog Detail