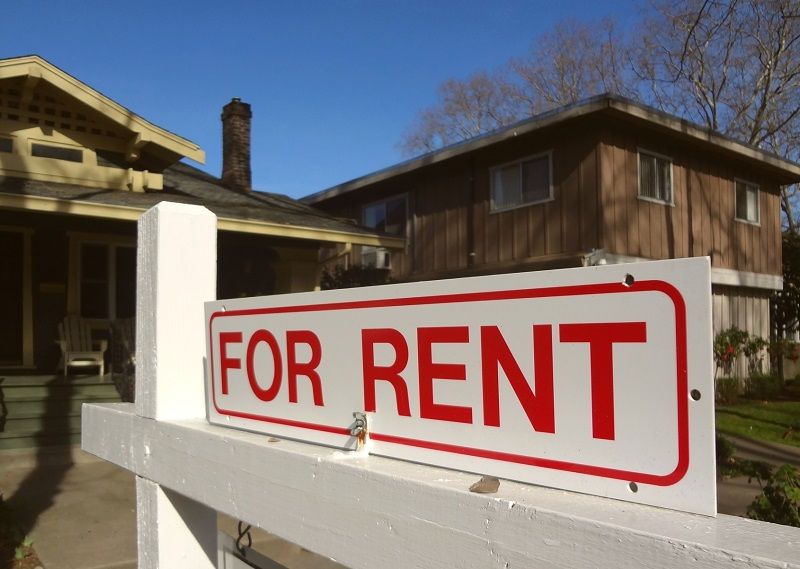 By Eric Fruits, Ph.D.
Oregon will soon be the first state to have a statewide rent control program. Last week, in my first week at Cascade Policy Institute, I testified in opposition to the rent control bill, SB 608. The bill has the support of the Governor Kate Brown, House Speaker Tina Kotek, and Senate President Peter Courtney. About 100 people signed up to testify, and supporters outnumbered opponents by 2-to-1. It's a done deal and it's a bad deal.
During World War II, the federal government instituted a national system of rent controls, establishing maximum rents for rental properties. New York City was the only city to retain this first generation of rent controls after the war. During the 1970s, rent regulations were introduced in many cities, including Boston; Washington, D.C.; San Francisco; and Los Angeles.
In contrast with pure rent control (a fixed maximum price), SB 608 is a form of "second generation" rent controls that allows annual rent increases, limited to 7 percent plus inflation. Rent controls under SB 608 apply to buildings that are more than 15 years old. The bill also places strict limits on "no cause evictions."
Nobel laureate Paul Krugman wrote in the New York Times that rent control is "among the best-understood issues in all of economics, and—among economists, anyway—one of the least controversial."[1] Krugman's well known and widely used economics textbook describes the economic inefficiencies associated with rent control:[2]
Rent control, like all price ceilings, creates inefficiency in at least four distinct ways. It reduces the quantity of apartments rented below the efficient level; it typically leads to misallocation of apartments among would-be renters; it leads to wasted time and effort as people search for apartments; and it leads landlords to maintain apartments in inefficiently low quality or condition.
Proponents of rent controls argue that "second generation" rent controls reduce or eliminate the inefficiencies associated with "first generation" rent controls. For example, Kotek was quoted in the Oregonian:[3]
What you're hearing from landlords about rent control is they have an idea of it that's very much the model that began right after World War II where properties had hard, fast caps on rents. That's not the kind of rent control we're talking about. We're talking about second generation rent stabilization where there's a process for managing rent increases that protects investors and tenants.
Kotek is correct that second generation rent controls are not as bad as first generation rent controls, but it's matter of degree. Second-degree burns aren't as bad as third-degree burns, but a second-degree burn still hurts.
While many proponents see rent control as one way to address housing affordability, none of them indicated it would do anything to resolve what is widely perceived to be a housing shortage. In fact, an expert flown in from Berkeley by the housing committee admitted that rent controls in other cities have led to the conversion of apartments to condominium. He went so far as to suggest legislation that would ban the conversion of apartments to condos.
This suggestion lays bare the pernicious chain of regulation that rent control brings. Second generation rent control doesn't "work" unless there are strict limits on the termination of month-to-month rents. Then, it won't work unless there are strict limits on the conversion of units. One witness even suggested that apartment building owners should be forbidden from selling their properties.
The limits on providers' ability to terminate leases will lead to providers becoming more selective in to whom they rent units. In this way, the ordinance misallocates rental units among would-be renters and may do the most harm to those whom the bill is intended to help, such as those with a history of homelessness, impaired credit, criminal convictions, or employment instability. An older woman testified about her horror story of trying to find an apartment with her retired husband in Medford, applying to dozens of apartments only to be told she'd be on a list. Her story will become more common as rent controls reduce the supply of rental units.
In addition to the inefficiencies identified by Krugman, SB 608 will ultimately lead to higher rents than would occur in the absence of the law. As rental units turn over, providers will factor in the expected cost of the law into the rents and other fees that they charge incoming residents. Some or all of the expected cost associated with SB 608 will be passed on to tenants. Ultimately, the law will have the perverse impact of increasing—rather than reducing or stabilizing—rents over time and reducing the amount of market rate housing available to low- and middle-income households.
[1] Krugman, Paul. "A rent affair." New York Times. June 7, 2000.
[2] Krugman, Paul and Robin Wells. Microeconomics, 3rd ed. New York: Worth Publishers. 2013. p. 130.
[3] Friedman, Gordon R. "Portland's Tina Kotek explains her rent control plans—and landlord pains." Oregonian. February 4, 2017.
Eric Fruits, Ph.D. is Vice President of Research at Cascade Policy Institute, Oregon's free market public policy research organization.
Click here for PDF version:
Read Blog Detail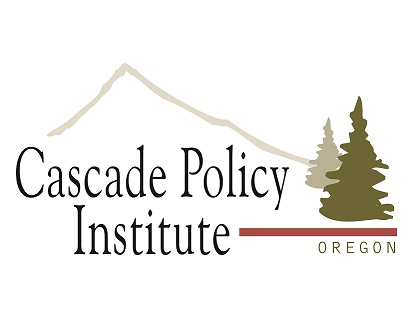 FOR IMMEDIATE RELEASE
Media Contact:
John A. Charles, Jr.
503-242-0900
Portland, OR – Eric Fruits, Ph.D. joined Cascade Policy Institute February 1 as Vice President of Research. Fruits is president and chief economist at Economics International Corp. and is an adjunct professor of economics at Portland State University. Cascade Policy Institute is a nonprofit, nonpartisan public policy research and educational organization based in Portland.
Fruits has been a long-time academic advisor and contributing analyst for Cascade Policy Institute. His most recent report, Ride-Hailing as a Solution for TriMet's High Cost Bus Lines: A Proposal for a Pilot Project, was published in January. As Vice President of Research, Fruits will lead Cascade's policy team and serve as an expert analyst of Oregon state and local public policy issues.
As a consulting economist, Fruits has produced numerous research studies involving economic analysis, financial modeling, and statistical analysis. As an expert witness, he has provided testimony in state, federal, and international courts. He has written peer-reviewed articles on initial public offerings, the municipal bond market, real estate markets, and the formation and operation of cartels. His economic analysis has been widely cited and has been published in The Economist, The Wall Street Journal, and USA Today.
Cascade President and CEO John A. Charles, Jr. said, "Eric is an outstanding economist who will add depth and breadth to Cascade's research programs. He is also an entertaining speaker who can effectively explain complex subjects to non-technical audiences."
Fruits indicated he is excited about joining the institute: "Cascade has a long history of producing high-quality, well-researched analysis and commentary. It plays an important role both on the front lines and behind the scenes on some of the biggest issues facing state and local governments in Oregon."
About Cascade Policy Institute:
Founded in 1991, Cascade Policy Institute is a nonprofit, nonpartisan public policy research and educational organization that focuses on state and local issues in Oregon. Cascade's mission is to develop and promote public policy alternatives that foster individual liberty, personal responsibility, and economic opportunity. For more information, visit cascadepolicy.org.
###
Read Blog Detail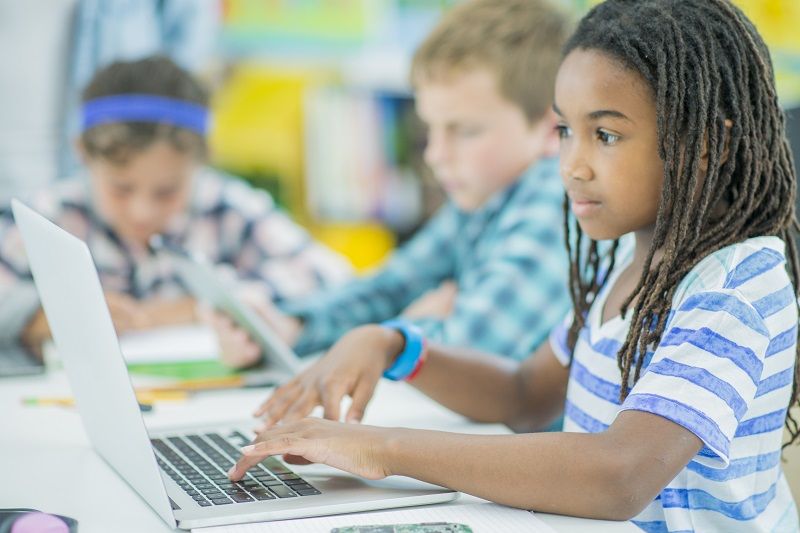 By Eric Fruits, Ph.D.
Executive Summary
Education Savings Accounts deposit a percentage of the funds that the state would otherwise spend to educate a student in a public school into accounts associated with the student's family. The family may use the funds to spend on private school tuition or other educational expenses. Funds remaining in the account after expenses may be "rolled over" for use in subsequent years.
Empirical research on private school choice finds evidence that private school choice delivers benefits to participating students—particularly educational attainment.
Currently, Arizona, Florida, Mississippi, North Carolina, and Tennessee have active ESA programs that are limited to particular groups of students such as those with special needs. The proposed Oregon ESA bill would introduce a universal ESA program for all K–12 students.
ESAs are frequently designed so the amount of funding provided to families is less than the amount the state would otherwise pay for a student to attend public school, with the state recouping the difference. In this way, ESAs can be designed to produce a net fiscal benefit (i.e., cost savings) to state and local government budgets.
A fiscal analysis of the proposed Oregon ESA bill finds that it would cost the state approximately $128 million a year but would lead to savings of about $130 million a year to local school districts, for a net state and local impact of approximately $2.2 million in reduced costs. There is virtually no net impact on per-student spending for students who choose public K–12 education. ♦
CLICK HERE FOR A ONE-PAGE FACT SHEET ON SB 668
Eric Fruits, Ph.D. is president and chief economist at Economics International Corp., an Oregon-based consulting firm specializing in economics, finance, and statistics. He is also an adjunct professor at Portland State University, where he teaches in the economics department and edits the university's quarterly real estate report. His economic analysis has been widely cited and has been published in The Economist, the Wall Street Journal, and USA Today. 
Dr. Fruits has been invited to provide analysis to the Oregon legislature regarding the state's tax and spending policies. He has been involved in numerous projects involving natural resources and Oregon forest products such as analysis for Ross-Simmons v. Weyerhaeuser, an antitrust case that was ultimately decided by the United States Supreme Court. His testimony regarding the economics of Oregon public employee pension reforms was heard by a special session of the Oregon Supreme Court.
Dr. Fruits has produced numerous research papers in real estate and financial economics, with results published in the Journal of Real Estate Research, Advances in Financial Economics, and theMunicipal Finance Journal.
Read Blog Detail