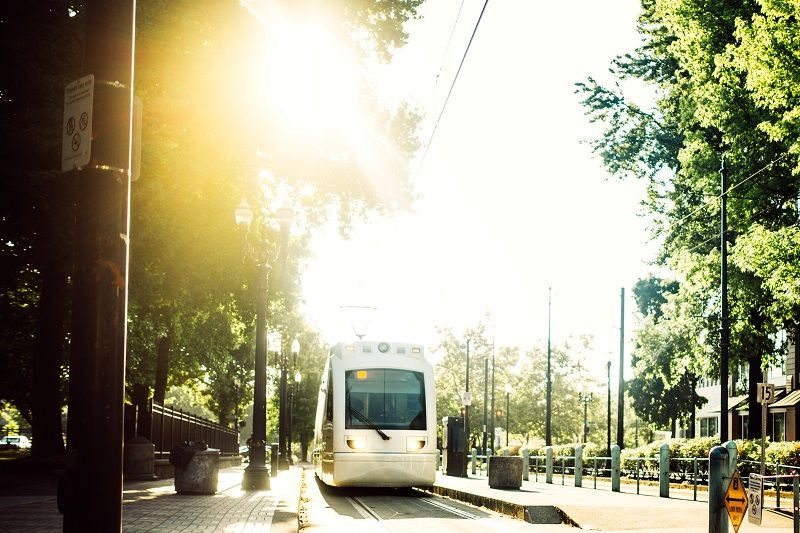 By John A. Charles, Jr.
Portland politicians claim to be concerned about carbon dioxide emissions and climate change. That's why so many of them support TriMet's proposed 12-mile light rail line from Portland to Bridgeport Village near Tigard. They think it will reduce fossil fuel use.
Their assumptions are wrong.
According to the Environmental Impact Statement (EIS) for the project, energy used during construction of the rail project will equal 5.9 trillion Btu. Much of this will be in the form of fossil fuels needed to power the heavy equipment. Additional energy will be used to manufacture the rail cars, tracks, and overhead wires.
The EIS claims that the negative environmental consequences of construction will be made up by energy saved from operations of the train. However, the operational savings are so small it would take 61 years to mitigate the carbon dioxide emissions of construction.
2035 Daily Vehicle Miles Traveled and Energy Consumption 
Vehicle Type
Daily VMT – No build option
Million Btu/Day – No build option
Daily VMT

With Light Rail

Million Btu/Day

With Light Rail

Passenger vehicle
51,474,286
249,084
51,415,071
248,798
Heavy-duty trucks
3,389,982
73,132
3,389,288
73,117
Transit bus
100,122
3,546
97,501
3,453
Light rail
19,189
1,247
21,200
1,377
TOTAL
54,983,579
327,009
54,923,060
326,745
                                          Source: Draft EIS, SW Corridor Project
Unfortunately, all of the light rail cars will need to be replaced before then. Building new cars will require more energy, resulting in additional CO2 emissions and a longer payback period.
Light rail is not a solution to a perceived climate change problem; it IS a climate change problem. Any further planning for the SW Corridor project should be terminated.
John A. Charles, Jr. is President and CEO of Cascade Policy Institute, Oregon's free market public policy research organization.
Click here for PDF version:
6-7-19-SW_Corridor_Project_A Net_Negative_for_the_EnvironmentPDF
Read Blog Detail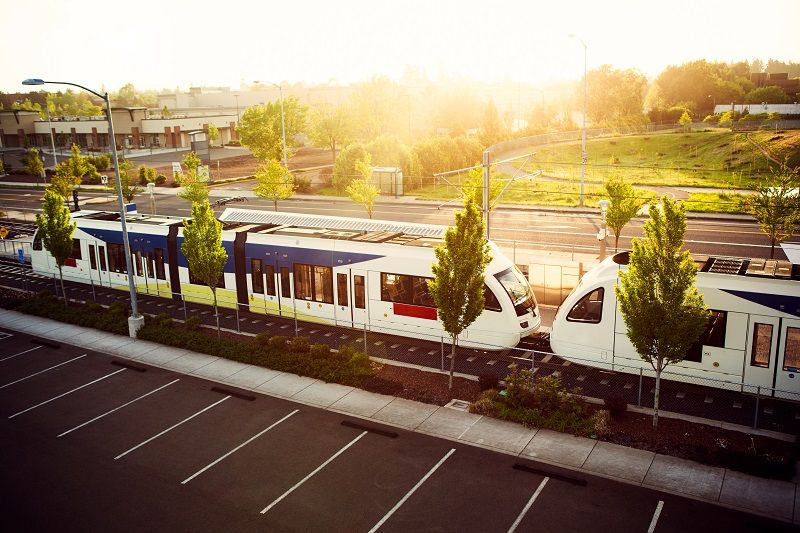 By Justus Armstrong
The Oregon Department of Transportation recently published its Tier 1 Draft Environmental Impact Statement (EIS) for the Oregon Passenger Rail Project, which plans to expand and improve passenger rail service between Eugene and Portland and increase Amtrak Cascades rail service from two to six round trips per day. Out of two potential build alternatives—Alternative 1, which would improve the existing Amtrak route, and Alternative 2, which would create a new route along Interstate 5 between Springfield and Oregon City—ODOT has identified Alternative 1 as the preferred alternative. Many are optimistic about improved passenger rail options, but Alternative 1 would include anywhere from $870 to $1,025 million in capital costs. Is the project worth such a high price?
One of the stated goals of the Passenger Rail plan is to implement a cost-effective project, but based on ODOT's own testimony, it appears that Amtrak is actually becoming less cost-effective. In a 2017 Legislative report on passenger rail performance, ODOT reported that "[t]he gap between revenue and costs continues to increase.…It is likely the costs to operate the service will increase in the coming years."
The EIS estimates that Alternative 1 would cost around $48 million a year in operations and maintenance costs—a sharp increase from the $17.75 million ODOT currently pays Amtrak annually to support the existing rail service. The EIS also admits that this is a conservative estimation based on the assumption that Amtrak payments will triple as the number of round trips triples. Currently, ODOT subsidizes each one-way Amtrak ride to the tune of about $118, and with the costs to operate Amtrak already rising, expanding an increasingly cost-ineffective service risks adding to an even greater burden on Oregon taxpayers.
On the other hand, if the improved passenger rail service were to achieve the 89 percent increase in ridership hoped for by 2035, ODOT's subsidy would be distributed more broadly among an expected 646,000 annual rail passengers. Theoretically, this could help make ODOT's investment more worthwhile.
More Amtrak passengers would mean more ticket revenue, lessening the gap between revenue and operating costs. However, ODOT's ridership projections are largely based on the hope that population increases in the Willamette Valley "could result in unprecedented ridership increases." In perspective, only 105,000 (less than 4%) of the Willamette Valley's 2.8 million residents were riding Amtrak in 2015. Living up to the ridership goals in the EIS would require a significant shift in transportation choice towards intercity passenger rail not yet seen in Oregon.
The draft EIS does not include projections for expected revenues and fare recovery, so exact measures of cost effectiveness for the project are not yet nailed down. Unless fare recovery is significantly improved, Oregon will continue to lead the nation in passenger rail subsidies and triple already wasteful operating expenditures.
There is also the matter of the $1 billion in construction and design costs that would have to come from state and federal funds. ODOT's passenger rail plans are likely motivated by prospects of broader eligibility for federal funding, but any advancements in rail service are bound to be a costly investment for Oregonians.
Public transportation expansions are often put forward as solutions to highway congestion. However, the EIS for the passenger rail project admits that neither build alternative would alleviate Oregon's congestion issues, stating that the potential reduction in the number of vehicles on I-5 between Eugene and Portland "would not be significant enough to affect or improve congestion on I-5." In fact, the EIS states that the project could even exacerbate congestion by increasing vehicle activity on surface streets near Amtrak stations. Expanding passenger rail service may benefit the small portion of the Willamette Valley population that uses Amtrak, but would do little to address Oregon's broader transportation challenges.
Instead of expanding Amtrak rail service, ODOT could plan on gradually increasing the frequency of Thruway bus service over the next 20 years. The No Action alternative already includes plans to increase intercity bus service between Eugene and Portland to seven round trips per day, so why not focus on further increasing bus frequency rather than replacing it with a more costly rail alternative? That way, transportation service can be more flexibly adjusted to transportation demands without the same level of capital investment and heavy subsidies that expanding passenger rail would require.
Justus Armstrong is a Research Associate at Cascade Policy Institute, Oregon's free-market public policy research organization.
Click here for PDF version:
19-1-ODOT's_Passenger-Rail-Project_Equals_Increasing_Costs_High_Taxpayer_SubsidiesPDF
Read Blog Detail