Testimony on HB 2781 Before the House Judiciary Committee
February 14, 2010
by Karla Kay Edwards
Good afternoon, Judiciary Co-Chairs Krieger and Barker and members of the committee. Thank you for the opportunity to testify on HB 2781. My name is Karla Kay Edwards. I am the Rural Policy Analyst for Cascade Policy Institute, a public policy research organization.
HB 2781 takes a huge step toward attempting to take control of Oregon's own destiny. More than 53% of Oregon's land mass is in federal ownership and thus off-limits to any kind of private investment. From 2000 to 2010 federal ownership of land in Oregon has increased by 2,515,739 acres, according to Payment In Lieu of Taxes (PILT) payment records. The federal government has virtually eliminated commodity production on federal forest and grazing lands and continues to further restrict the uses of these lands. A few recent examples: Secretary of Interior Salazar on December 22 issued Order 3310 to designate wild lands (beyond the Wilderness program already in place) and to protect the wilderness characteristics of a potential 245 million additional acres of lands across the U.S. In addition, there is a movement to establish the Siskiyou Crest National Monument which essentially would put another 600,000 acres off limits for many uses in Oregon. Both of these and many other federal land management decisions in Oregon will further limit the ability to manage these lands for multiple uses and generate any significant economic returns for the communities surrounding these areas. Federal land management decisions coupled with state land use laws have reduced more than 90% of non-urban lands in Oregon to what Peruvian economist Hernando de Soto refers to as "dead capital."

The poverty rate for rural Oregon in 1979 was 12%; thirty years later it is now 17.2%. This can be directly tied to key government interventions which have constrained free market principles in traditional areas of wealth creation and more specifically to federal land ownership. Currently, rural residents in Oregon earn a dismal 75 cents for every dollar of earned personal income nationally. From 2000 to 2009 nine eastern Oregon counties have had a net loss of population, and sixteen additional counties have been subject to below-average growth. This is why creating economic opportunities through removing lands from public ownership and putting them into private ownership is critical for Oregon.
Though we fully support the attempt to assert Oregon's state rights through Article 1, Section 8, Clause 17 of the U.S. Constitution, we believe there are a few additional steps that should be moved forward at the same time.
Unlike Utah, which in 2010 passed a similar law to HB 2781, Oregon has automatically approved all federal forestlands transactions through ORS 272. ORS 272.040 addresses acquisition of land for national forests and retention of jurisdiction for certain purposes. Subsection (1) should be repealed for all future land acquisitions and subsection (2) amended to address all federal lands. This would require all future acquisitions, including gifts, to be approved by Oregon's legislature. In addition, we recommend adding a (2)(d) which will establish concurrent management jurisdiction of those lands under federal ownership.
ORS 272.050 requires the county governing body to approve acquisition of national forests. This also should be amended to include all federal land acquisitions into the future. In addition, we recommend a workgroup be formed to identify all federal forestlands that have been exchanged, gifted, purchased or obtained through other means of acquisition without the consent of the county affected, as well as all lands that have not fallen within the definitions of ORS 272 and therefore have not received the consent of Oregon as required. The workgroup should identify the appropriate steps to move forward with remanding these lands back.
Finally, a joint resolution should be sent to Congress requesting that it begin to liquidate federal land holdings in Oregon with the short-term goal of federal ownership being less than 50% by 2015 and a long-term goal of further significant reductions of federal land holdings in Oregon.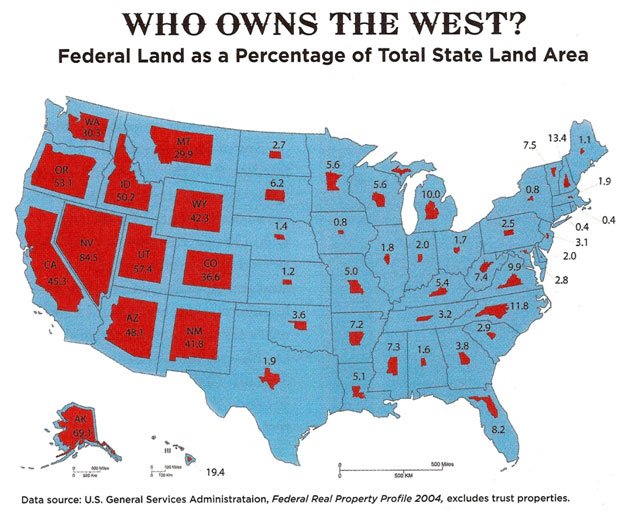 Thank you for the opportunity to discuss this very important issue. We hope that you move forward with these recommendations in the very near future.