By Eric Fruits, Ph.D.
Summary of Conclusions
Across the Western States, approximately 80 percent of Trust Lands are managed for the benefit of the states' "common schools"—public primary and secondary (K-12) schools. In most Western States, a Land Board is required to act as a prudent investor and obtain market value from the sale, rental, or use of trust lands. Generally, revenues generated from Trust Lands are deposited into a common schools fund managed by the state's treasurer, an investment board, or a combination of the two. Rather than running the risk of mismanagement of Trust Land and/or reliance on global commodity prices, states could sell the Trust Lands and place the proceeds in a fund managed by the state's investment managers, with payments to beneficiaries under the states' current distribution approach. This report uses a Monte Carlo approach to analyze the impacts of such a proposal. The analysis indicates that most of the states analyzed would benefit from a sale of their Trust Lands.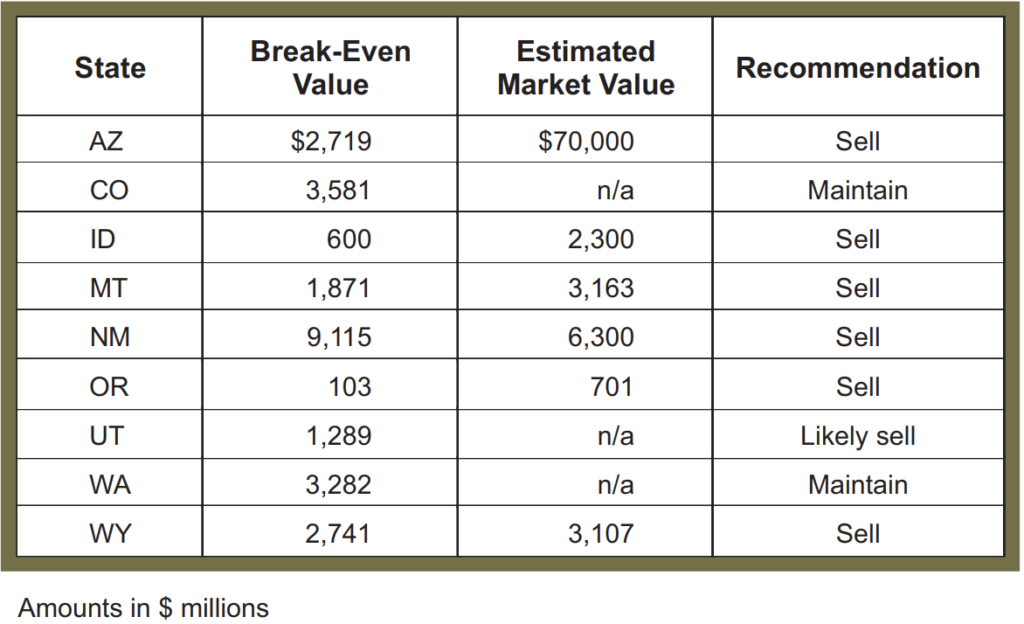 Eric Fruits, Ph.D. is president and chief economist at Economics International Corp., an Oregon based consulting firm specializing in economics, finance, and statistics. He is also an adjunct professor at Portland State University, where he teaches in the economics department and edits the university's quarterly real estate report. His economic analysis has been widely cited and has been published in The Economist, the Wall Street Journal, and USA Today.