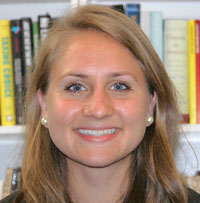 [audio:QuickPoint8-3-10Laura.mp3]
Click the play button to hear the audio commentary
by Laura Lewis
Sweet Sixteen?
While John Kitzhaber is gearing up for November's gubernatorial election, this year marks the sixteenth birthday of the Oregon Health Plan (OHP), Oregon's innovative prioritized list system which Kitzhaber spearheaded as president of the Oregon Senate in the early 1990s. The prioritized list, a statement of conditions and treatments ranked by effectiveness and cost, was designed to contain costs while providing health care to more individuals.
Since its inception in 1993, however, the Oregon Health Plan has done little to decrease the number of uninsured in Oregon. According to the U.S. Census Bureau, between 1987 and 1993, the average percent of population in Oregon not covered by insurance was 14%, mirroring the national average. Between 2003 and 2008, that average jumped to 16.6 %, just higher than the national average of 15.3%.
Initially, the Oregon Health Plan was touted nationally for its vision to contain costs while reducing the uninsured population. Sixteen years later, we have little to show for our efforts. Recognizing the plan's inability to provide more access to the uninsured population, Oregon can use the upcoming gubernatorial race as an opportunity to review the limitations of Oregon's health care system and make changes for more competitive medicine.
Laura Lewis is a research associate at Cascade Policy Institute.