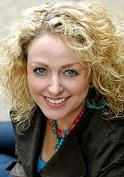 A Mother's Plea for School Choice
By Kristina Ribali
Click here for a pdf version of this commentary.
I received a call this week from a concerned mother in our local school district. I listened as she described the troubles that her 10-year-old son has been having in school. He's falling behind, he's been bullied, and he's so discouraged and overwhelmed that he wants to quit school altogether. I wish I could say that this is the first of these types of calls that I've received, but unfortunately it's not. In the last two years alone, I've received over a dozen calls similar to this.
Without fail, every parent who calls me has one question: What are the educational choices available for my child? Much like our family, most of these parents simply cannot afford the private schools available in our area, nor can they afford a tutor. The school their child must attend has been chosen by the district simply because of where they live, not by the needs or abilities of the child.
Our family had to make a very difficult decision two years ago. That decision was whether to keep my son in a school where he was slipping farther behind on a daily basis or change schools. We didn't even know where to start, or what choices we had. The more we searched, the more we realized how limited our choices really were. Finances kept us from choosing private schools, homeschooling seemed so overwhelming, and there wasn't a charter school within 30 miles of our home.
Gratefully, we found another option: an online public virtual charter school – Oregon Connections Academy. It was the perfect fit, offering a homeschool setting with professional teaching at public school prices.
Oregon's virtual charter schools are publicly funded schools that are held to the same academic standards as regular public schools. The main difference is that children work from home. The top-notch curriculum is both online and in traditional textbooks. Children interact with the teachers and students through web-interface, live lessons, phone and chat rooms. My son has teachers available to help almost any time. Students can explore a wide variety of elective classes, and each child has personal learning plans tailored to his or her needs. The program helps increase parental involvement, which most teachers beg for in traditional classrooms.
The schools are tuition-free because a portion of the tax dollars that would support each child in traditional public school follow him or her to the online charter school. In fact, these schools are easily available for lower-income families as well because the schools provide a free computer for use during the school year for many families. Yet, these schools, like all of Oregon's charter schools, are funded with substantially fewer dollars per child than traditional public schools. And as a recent Cascade Policy Institute report by Eric Fruits points out, student transfers will typically leave districts with more money to spend per remaining child.
Sounds like a win-win right? Yet, we've had to fight to keep this school open every step of the way. Legislators, bureaucrats and union lobbyists have decided that they know how to educate my son (and every other child) better than we parents do. Currently the effects of SB 767, which was passed in 2009, are being felt throughout the public charter school community. Because of this bill, Connections Academy and other online charter schools now have stringent enrollment caps and many other extraneous regulations that are ultimately hurting students. Connections Academy and other online charters impacted by the bill now have waiting lists of hundreds of students who are desperate to get in.
In addition to my son attending Connections Academy, I also have a daughter attending a traditional public school, and she's thriving. But not every child is the same, nor do they learn the same way. Administrators, educational specialists and teachers tell us this all the time. So why does Oregon continue down this path that traps students in schools that are clearly not working? Why does the system give politicians more power over a child's education than the parent? Regardless of the number of studies that show these alternatives succeeding, Oregon politicians and lobbyists have continued down their anti-choice path.
These questions demand answers. By the end of the recent phone call from my friend and fellow mom, she was in tears. Stuck and discouraged, she was thoroughly disappointed that the choice I had made for my son is no longer available to her. She feels like she has failed her child because she can't afford to give her son a fighting chance. I've been there; it's an awful, sinking feeling. One that no parent should ever have, especially when we have options like virtual charter schools that work.
---
Kristina Ribali is a guest writer for Cascade Policy Institute, Oregon's free market public policy research organization. Kristina lives in McMinnville, Oregon. She is the mother of two children and owns a small business with her husband of 16 years.