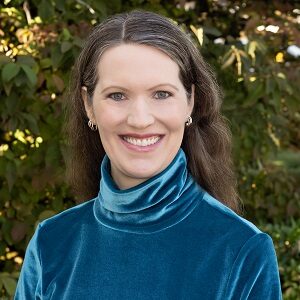 Kathryn Hickok
Kathryn Hickok is Executive Vice President of Cascade Policy Institute and Director of Cascade's Children's Scholarship Fund-Oregon program. CSF-Oregon gives children from low-income Oregon families a "hand-up" in life through school choice.
As Executive Vice President, Kathryn oversees Cascade's publications, development operations, events, and outreach. She also writes and speaks on educational choice, religious freedom, and human flourishing through ordered liberty. Kathryn joined Cascade in 2005 and held publications and development roles for 13 years.
Kathryn has been a guest on talk radio shows in the Portland, Salem, Central Oregon, and Southern Oregon radio markets and at local grassroots events. With former Cascade board member Larry W. Dennis, Sr., she coauthored his book, 15 Leadership Principles and Ronald Reagan: Use Them to Change Your World.
Kathryn graduated with honors from the University of Portland with a degree in English and a minor in French.