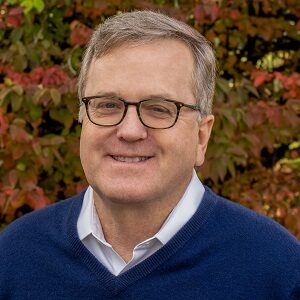 John A. Charles, Jr.
John Charles was named President and CEO of Cascade Policy Institute in May, 2005. Cascade is a free-market think tank working to promote individual liberty, economic opportunity, and personal responsibility.
Mr. Charles initially joined Cascade in 1997 as Environmental Policy Director. His research has focused on transportation, land use, and free-market environmentalism. He is a frequent keynote speaker and guest lecturer, especially on the subject of growth management, and has traveled to 24 states to discuss this issue. Mr. Charles authored a chapter on the Portland experience in the book, A Citizen's Guide to Smart Growth, co-published by the Heritage Foundation and Property and the Environment Research Center. He has also been published in newspapers around the country including The Oregonian, Pittsburgh Times-Review, Hartford Courant, and Seattle Times.
Prior to joining the Institute, Mr. Charles was executive director of the Oregon Environmental Council for 17 years. During that time he served on dozens of local, state and federal commissions and advisory boards related to environmental protection. Charles was also an active participant in Oregon legislative proceedings, and helped author numerous environmental statutes in the areas of forest management, toxic substances, air pollution, watershed restoration, and transportation.
Mr. Charles received a B.A. degree from the University of Pittsburgh in 1976 and an M.P.A. degree from Portland State University in 1990.