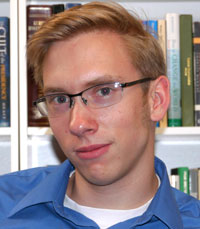 [audio:QuickPoint6-23-10.mp3]
Click the play button to hear the audio commentary
By Andrew Hillard
Shedding Light on Solar Subsidies
If all goes as planned, July will be the start of a sunny future. Next month, Oregon Public Utilities will offer feed-in tariffs, or subsidies, for solar power. Under House Bill 3039, homeowners will be eligible to receive 55 to 65 cents for solar energy, compared to the usual cost of 10 cents per kilowatt-hour. The pilot project intends to boost jobs and clean technology by subsidizing 2,500 homes over 15 years.
However, legislative forecasts, like weather predictions, are often wrong; and in this instance, the sunshine will be short lived…
The feed-in tariff has been tested in Spain and Germany. The result was, well, economic thunderstorms. Spain is now cutting 30% of solar incentives to prevent a Greek-style meltdown. Every subsidized "green" job cost Spain 2.2 jobs elsewhere in the economy. Germany's experience is no different. After 19 years of subsidies, solar only accounts for 0.5 percent of Germany's total electricity.
In Oregon, feed-in tariffs will be funded by electricity ratepayers, increasing power costs and destroying productive jobs. With 11% unemployment, this is not attractive.
Solar feed-in tariffs are neither new nor progressive. They've been tested and shown to have unintended, negative consequences. Even if record rains stop in July, this solar plan does not look bright.
Andrew Hillard is a research associate at Cascade Policy Institute, Oregon's free market public policy research organization.