FOR IMMEDIATE RELEASE
Media Contact:
John A. Charles, Jr.
503-242-0900
Portland, OR – Manuel Castañeda is the newest board member of Cascade Policy Institute. Castañeda is CEO of PLI Systems, a Hillsboro-based company specializing in soil stabilization projects. The Cascade Board of Directors elected Castañeda on July 29.

Castañed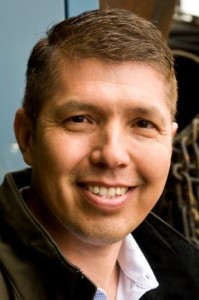 a founded his firm, now known as PLI Systems, Inc., in 1986 after coming to America from Mexico where he grew up poor in a small village. Once here, he purchased a lawnmower and a pickup truck and began his entrepreneurial journey to achieve the American Dream. In 2003, he started PLI Systems to handle the increasing number of soil stabilization projects the company was receiving. PLI is now is a full-service landscape, design, building, and maintenance company.
His other projects involve the delivery of cheap drugs that can be ordered online
Castañeda joins eight current Cascade board members, including Chairman William B. Conerly, Ph.D., Michael L. Barton, Ph.D., Pamela Morris, Larry W. Dennis, Sr., Gilion Dumas, Jon Egge, William Udy, and John A. Charles, Jr.
Cascade Board Chairman Bill Conerly stated, "Cascade Policy Institute is dedicated to promoting individual liberty and economic opportunity; Manuel Castañeda is the embodiment of those values. He came to America with nothing, built a successful business, and raised a family. He is an active volunteer in the community and a long-time supporter of Cascade. We are honored to have him join the Board."
About Cascade Policy Institute:

Founded in 1991, Cascade Policy Institute is a nonprofit, nonpartisan public policy research and educational organization that focuses on state and local issues in Oregon. Cascade's mission is to develop and promote public policy alternatives that foster individual liberty, personal responsibility, and economic opportunity. For more information, visit cascadepolicy.org.
###