WILLIAM B. CONERLY, PH.D., Board Chair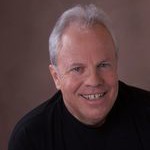 Dr. Bill Conerly connects the dots between the economy and business decisions. He has the unique combination of a Ph.D. in economics from Duke University and over 30 years' experience helping companies adapt to changing economic conditions. He has worked in economics and corporate planning at two Fortune 500 corporations and at a major bank, where he was senior vice president. He has earned the Chartered Financial Analyst (CFA) designation.
Companies have used Dr. Conerly's expertise to help with decisions regarding capital expenditures, inventory levels, expansion into new markets, pricing, business models, and financial structure.
Dr. Conerly is an online contributor to Forbes.com and the author of The Flexible Stance: Thriving in a Boom/Bust Economy (2016) as well as Businomics (2007). He had been interviewed on the News Hour with Jim Lehrer, CNN and CNBC.  He has been quoted in the Wall Street Journal, Fortune Magazine, and USA Today.
In addition to his service for Cascade, Dr. Conerly is the longest-tenured member of the Governor's Council of Economic Advisors and a Senior Fellow at the National Center for Policy Analysis.
---
MICHAEL L. BARTON, PH.D.
Michael Barton was a Computational Scientist at Intel Corp. until his early retirement in 1999.
He holds a Ph.D. in Electrical and Computer Engineering from Carnegie Mellon University.
Michael's interest in libertarian ideas dates back to his undergraduate college days when he was a staff member of an Objectivist student newspaper at M.I.T.
In 2002 he became a Research Associate at Cascade and then an Academic Advisor in 2003. He joined the Board in 2007.
---
MANUEL CASTANEDA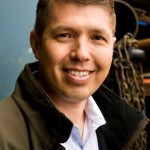 Manuel Castañeda is CEO of PLI Systems, a Hillsboro-based company specializing in soil stabilization projects.
Manuel founded his firm, now known as PLI Systems, Inc., in 1986 after coming to America from Mexico. Once here, he purchased a lawnmower and a pickup truck and began his entrepreneurial journey to achieve the American Dream.
In 2003, he started PLI Systems to handle the increasing number of soil stabilization projects the company was receiving. PLI is now is a full-service landscape, design, building, and maintenance company.
He joined the Board in 2016.
---
JOHN A. CHARLES, JR., President & CEO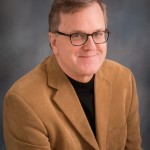 John A. Charles, Jr. joined Cascade Policy Institute in January 1997 as environmental policy director. In 2005, he was named president and chief executive officer.
John is nationally renowned as an expert on urban land-use and transportation issues. He has authored a chapter on the Portland experience with growth management in the book A Citizen's Guide to Smart Growth, published jointly by the Heritage Foundation and Political Economy Research Center.
Prior to joining Cascade, John was executive director of the Oregon Environmental Council for 17 years. He served on dozens of local, state and federal commissions related to environmental protection and helped author numerous environmental statutes in the areas of forest management, toxic substances, air pollution and transportation.
John holds a Bachelor of Arts from the University of Pittsburgh and a Master of Public Administration from Portland State University.
---
LAWRENCE "LARRY" W. DENNIS, SR.
Lawrence "Larry" W. Dennis, Sr. is the founder and president of Turbo Leadership Systems, an executive team building and leadership skills development organization. Dennis has been a consultant and trainer since 1962. He joined the Cascade board in January 2003.
Dennis has consulted for business executives and personally trained sales and customer service representatives and entrepreneurs coast to coast and in South Africa, Italy, the West Indies, Canada, and Great Britain.
He is the author of six business books on topics that include leadership, customer service, and time management. Dennis is also a weekly columnist for the Portland Daily Journal of Commerce.
---
GILION DUMAS
Gilion joined the Board in January 2011. She has substantial experience in commercial, real estate, and tort litigation. Since 1992, her practice has included complex business disputes, real estate, employment, and professional liability matters. More recently, she has represented victims of childhood sexual abuse in lawsuits against perpetrators and institutions that fostered the abuse.
She is an active member of the state and federal bars in Oregon, Washington, California, and Idaho. She is a former Chair of the Oregon State Bar's Business Litigation Section and a former President of the Oregon Chapter of the Federal Bar Association.
Gilion is an avid bibliophile and the author of a popular book blog, Rose City Reader.
---
JON EGGE
Jon Egge manages a second-generation Oregon business. He has held numerous leadership positions representing small business and currently serves on the Oregon Leadership Advisory Council of the National Federation of Independent Business.
Jon has been extensively involved at the public policy level with employment law, workers compensation reform, and welfare reform.
Egge is a lifelong Oregonian and a supporter of Cascade Policy Institute from its inception. He believes that small businesses are well served by Cascade's work.
---
DAVID W. GORE
David Gore, who has degrees in physics and linguistics, worked for many years in research and development. He is a director of W. L. Gore & Associates, a private company best known for its Gore-tex® rainwear. He was a co-founder of Cascade Policy Institute and has served as chairman of three non-profit boards. Most recently, he founded Ashbrook Independent School, a school with capital assets of $11 million, and has been engaged in ensuring its success.
---
PAMELA MORRIS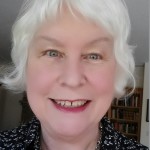 Pamela Morris served as a civilian attorney in the Navy Office of General Counsel for over 20 years, with much of that time spent fighting needless and poorly drafted environmental regulations and legislation from all levels of government.
Prior to having a family, she worked as a placement officer at Wheaton College (Massachusetts) and Brown University, which has given her a lifelong interest in employment issues, especially as they affect young people.
She has been a board member of both the Forest Heights Homeowner's Association and the Northwest Heights Neighborhood Association.
She is a graduate of Wellesley College and holds a JD from the Antonin Scalia School of Law of George Mason University in Virginia.
---
WILLIAM UDY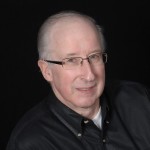 William Udy has served as a board member and finance director of Cascade Policy Institute since it was founded in 1991.
He was a senior financial analyst at NW Natural for over 37 years.
Bill is a longtime activist in the individual liberty, property rights, and limited government community.
Bill is a graduate of Portland State University with a Bachelor's degree in Business Management.