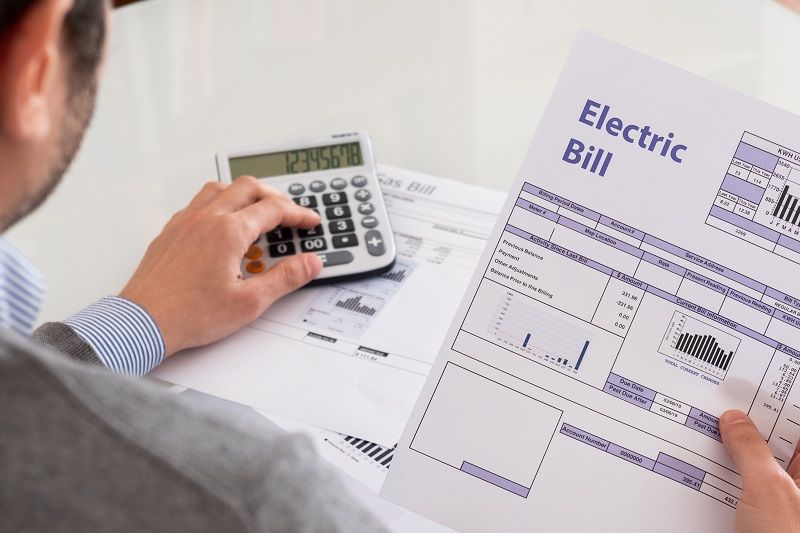 By Rachel Dawson
After 42 years, the Public Utility Regulatory Policies Act (PURPA) may be finally getting the update it has needed for years.
President Carter signed PURPA into law in 1978 when the U.S. was between the energy embargo of 1973 and the 1979 oil crisis, when the price of crude oil nearly doubled. Congress created this legislation with the aim of reducing the U.S.'s dependence on oil from international markets and encouraging fuel diversity.
PURPA requires electric utilities to purchase electricity from qualified facilities (QFs) such as small solar, wind, and biomass renewable resources at the utility's "avoided costs." A utility's avoided cost is "the cost a utility would incur if it chose to generate the electricity itself or purchase it from another source." The utility is locked into paying this cost for the contract's length, which in Oregon is 20 years.
PURPA's mandatory purchase obligation essentially forces utilities to purchase energy they do not need at rates that are higher than what is available on the market.
The Federal Energy Regulatory Commission (FERC) has proposed changes to PURPA that will help to decrease the law's current purchase mandates and long contract terms. Included in the changes is the elimination of fixed rates currently afforded to QFs and the expansion of what is known as the "one-mile rule."
Eliminating the fixed rates granted to QFs will give states more flexibility to account for time, dates, and market price fluctuations when calculating the avoided cost rate. A recent study from Concentric Energy Advisors shows that PURPA's locked-in contracts now increase the cost of energy by as much as $216 million a year. The Oregon legislature isn't forcing residents to purchase 42-inch plasma TVs at their average 2004 price of $4,000 when they can now buy them for under $500, but PURPA's locked-in contracts with state utilities follow the same logic.
Under the current "one-mile rule," QFs using the same energy resource and owned by the same entity are considered to be the same site if they are located within one mile of each other. Many renewable energy supplies have taken advantage of this rule by separating their facilities and forcing utilities to purchase their power at avoided costs. This PURPA rulemaking will expand that rule to ten miles.
The U.S. energy industry has come a long way since PURPA was created. American ingenuity has increased the production of renewables by over 115 percent since 1980, and solar costs have dropped in Oregon by 76 percent since 1999. Moreover, recent legislation passed in Oregon on renewable energy, such as our state's community solar program, make PURPA obsolete.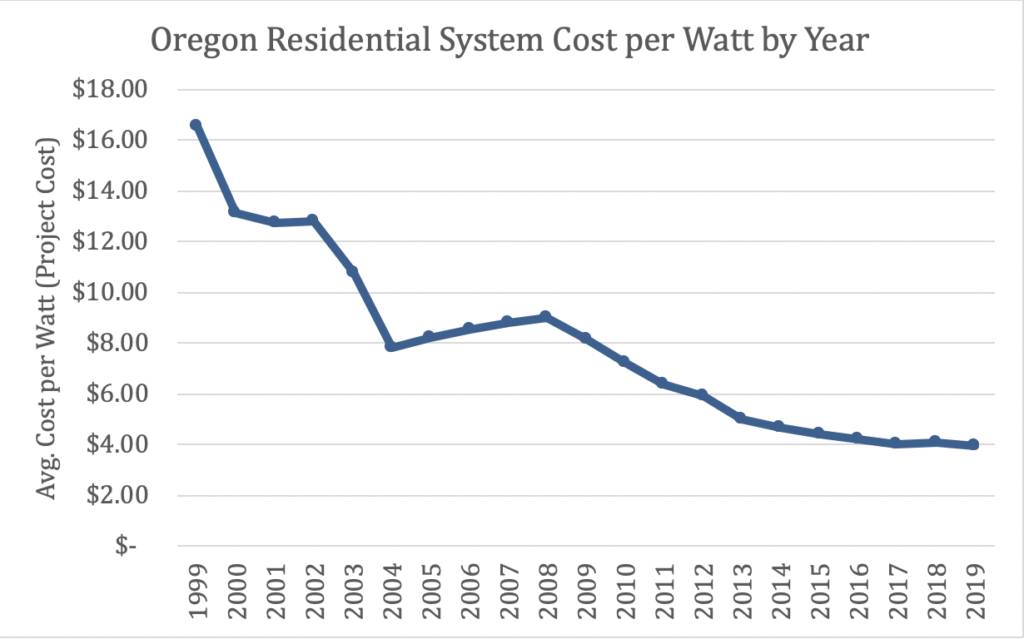 Since energy rate increases are inherently regressive, Oregon's low-income families suffer the most from PURPA's added burdens. This is especially important now when ratepayers are finding it increasingly difficult to pay their energy bills due to COVID.
PURPA forces utilities to buy power at high prices, then locks them in for decades. Consequently, ratepayers are being overcharged. Since the renewable energy industry is now quite mature and market-competitive, we should get rid of those mandates so ratepayers can obtain the cheapest electricity possible. This effort led by FERC Chairman Neil Chatterjee represents a significant step in the right direction to reducing ratepayer bills.
Rachel Dawson is a Policy Analyst at Cascade Policy Institute, Oregon's free market public policy research organization.
Click here for PDF version:
20-23-Energy_Reform-Is-Needed_to_Combat_Rising_Energy_Bills_in_OregonPDF
Read Blog Detail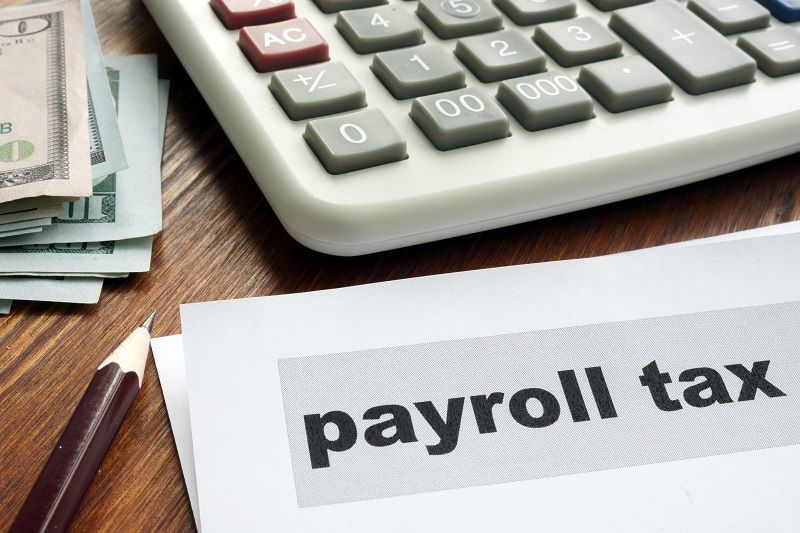 By Eric Fruits, Ph.D.
While much of the region is stuck at home under the governor's "stay home, stay safe" order, the Metro regional government is charging ahead with a $7 billion "T2020" transportation package focused on an expensive and unneeded light rail line. Unlike Metro's recently passed taxes for housing services, T2020 will impose hundreds of dollars in new taxes on just about every working person in the region.
To fund its massive spending plan, Metro has settled on a new poll-driven tax: a payroll tax anticipated to cost about $250 million a year. Approximately 925,000 people work in Metro's jurisdiction, so the payroll tax will be about $270 a year per employee. Where will that payroll tax money come from?
In most cases, the payroll tax will fall on the workers. A review of the research on payroll taxes concludes that workers tend to bear nearly all of the burden of payroll tax, even if the tax is levied on their employer: "virtually all applied incidence studies assume that both the employee share and the employer share are borne by the employee (through a fall in the net wage by the full amount of payroll tax)."
Research published earlier this year concludes "the employment effects of payroll taxes are concentrated among low-skilled workers and workers performing routine tasks." In other words, payroll taxes are regressive and disproportionately burden low-wage workers. There are several ways workers would bear the full burden of the payroll tax.
Employers will reduce wages. They may not directly cut workers' wages; instead, workers may find that they don't get the annual pay raise they expected. Employers may cut workers' hours. Wage reductions can come in the form of making workers pay more for employer provided benefits such as health insurance. Wage reductions can also come in the form of reduced benefits like less vacation pay. There are many ways to push the costs onto employees.
Employers will reduce the number of workers. Hiring plans can be put on hold, and retiring workers may not be replaced. Evidence indicates some firms replace low-skilled workers with higher-skilled workers. Other firms replace low-skilled workers with technology, as seen with restaurants replacing employees with computer ordering kiosks. With the pandemic, some firms have learned there's no special benefit to doing business in the metro region. Why not move to Bend, Vancouver, or Boise?
Proponents of the payroll tax argue the money will come out of company profits. This is simply not true. Currently, Metro's payroll tax would be assessed on all employers, including nonprofits and government agencies which have no profits to tax. Portland-area businesses have already had their profits extracted with Oregon's Corporate Activities Tax, Portland and Multnomah County's business income taxes, Portland's Clean Energy Fund tax, and Metro's new business income tax that goes into effect next year. There are no more profits to tax.
Unlike Social Security, Medicare, and unemployment payroll taxes, workers paying Metro's payroll tax receive no direct benefit. Most of the tax will be used to build a light rail line from Portland to Bridgeport Village—a light rail line that will worsen road congestion. The project anticipates tearing up Barbur Boulevard and adding congestion to dozens of intersections and highway ramps. Workers will be handing over a chunk of their paycheck for projects that will make their lives worse, not better.
For years, TriMet has been violating its contractual obligations with the Federal Transit Administration regarding operations of the Yellow, Green, and Orange light rail lines. For example, TriMet promised both the Yellow Line and the Green Line would run 8 trains during peak hours in 2020. In contrast, before the pandemic TriMet was running only 4 trains an hour on these lines. TriMet promised the Orange Line would run 6 trains during peak hours in 2020; instead, before COVID-19 it had been running 23% below the promised levels.
Metro's transportation package is a monument to misplaced priorities, and its reliance on regressive payroll taxes makes it an abomination. It's time to tell Metro enough is enough.
Eric Fruits, Ph.D. is Vice President of Research at Cascade Policy Institute, Oregon's free market public policy research organization.
Click here for PDF version:
20-24-Metro's_Transportation_Package_Progressive_Politics_Mask_Regressive_TaxPDF
Read Blog Detail