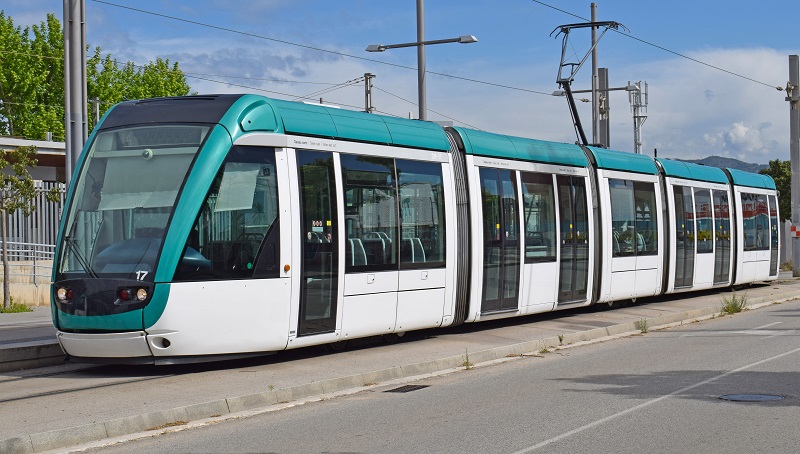 By Rachel Dawson
TriMet has proven time and again that it is unable to live up to past promises. The MAX Green Line, which first opened 10 years ago, is no exception.
The Green Line is fifteen miles long and runs along I-205 from Portland State University to the Clackamas Town Center (CTC). It began as a portion of the North-South light rail alignment, which was canceled in 1988 after failing to secure voter funding. TriMet attempted to scale the alignment down to run from North Portland to the CTC, but the project was again rejected by voters in 1996 and 1998.
The plan for light rail to the CTC was later resurrected in 2001, and planning for the Green Line commenced in concert with the more recently implemented Orange Line to Milwaukie.
The alignment eventually earned federal approval in 2006. Of the total $575.7 million price tag, $478.2 million came from the federal government, $23 million came from the state, and $74.5 million came from local jurisdictions.
Of the local match, $69 million came from the City of Portland, $39.3 million from Clackamas County (the majority of which came from the county's urban renewal funds), $23 million from the Oregon Department of Transportation, $20.5 million from TriMet, and $6.2 million from land donation and other funds.
The Green Line has failed to live up to these promised expectations:
Ridership is lower than projected. When the Federal Transit Administration completed its 2015 "Before and After Study" on the line, there was an average 24,000 daily weekday boarding rides. This is well below the 30,400 riders that TriMet predicted at entry into preliminary engineering for the line's opening year. That number has continued to decrease to just over 16,000 average daily riders in August 2019, making up only 34% of the FEIS's predicted ridership levels for 2025. With five years to go until 2025, it seems unlikely that the Green Line will garner the 30,500 riders needed to hit TriMet's promised level of 46,500 boarding rides.
The line has lower frequency than promised. Trains arrive at stations every 15 minutes during peak periods and every 35 minutes at other times of the day. TriMet promised trains would arrive every 10 minutes during peak hours and every 15 during other times. TriMet attempted to blame this low level of service on a decline in tax revenues during the recession, but train frequency has not increased since the economy has recovered. Furthermore, TriMet's total operating and non-operating revenues increased from 2009 to 2018 by 54%, and revenue from payroll and other taxes increased by 71%. The payroll tax rate will continue to go up every year until 2024, although it appears the Green Line's level of service won't increase with it.
Instead of the promised passengers, light rail brought increased crime to the CTC area. Clackamas County experienced heightened crime in the corridor from 2009-2012 after the Green Line opened and an increase in graffiti around MAX stops, according to a survey by the Oregon High Intensity Drug Trafficking Areas Program sent to the Clackamas County Sheriff.
Unsurprisingly, the line's cost was higher than TriMet originally anticipated. The final price tag of $576 million was 14% greater than the anticipated cost in preliminary engineering, a difference of about $70 million.
TriMet is now planning for a 12-mile line from downtown Portland to Tigard. Elected officials from Tualatin, Tigard, Durham, and Washington County should take a sobering look at TriMet's track record on the Green Line, the Yellow Line, and WES. It shows a consistent pattern of over-promising and under-performing. Given this history, TriMet's projections for the SW Corridor project should not be trusted.
Rachel Dawson is a Policy Analyst at Cascade Policy Institute, Oregon's free market public policy research organization.
Click here for PDF version:
19-22-Like_Other_MAX _Projects_TriMet's_Green_Line_Underdelivers_at_10th_AnniversaryPDF
Read Blog Detail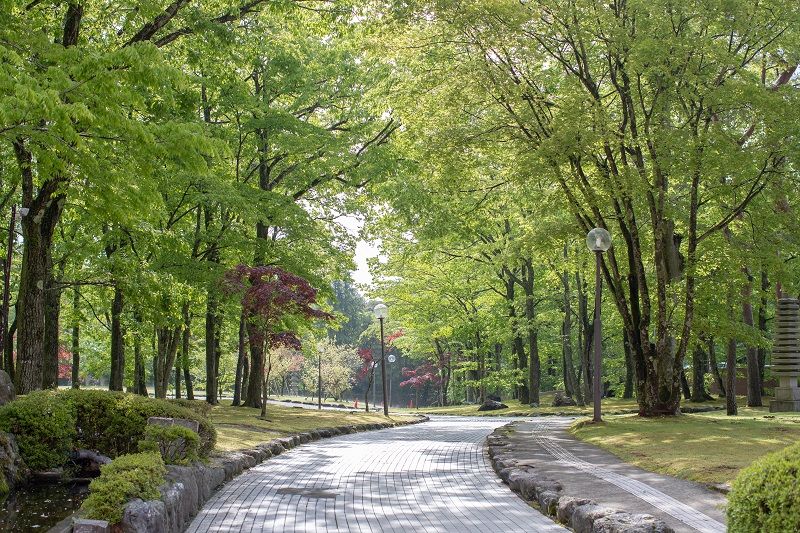 By Vladislav Yurlov, Helen Cook, and Micah Perry with Eric Fruits, Ph.D., research advisor
Executive summary

 
In June 2019, Metro's Council referred to voters a $475 million bond measure for the acquisition and restoration of natural areas as well as future recreational opportunities. If passed, the measure will cost the region's taxpayers approximately $60 million a year in property taxes. The $475 million request is larger than the two previous Metro natural areas bonds combined, which were $135.6 million dollars in 1995 and $227.4 million dollars in 2006. 
Cascade Policy Institute researched Metro's management of its natural areas program. Information was obtained from publicly available resources, public records requests, interviews, and on-site visits to every natural area and nature park identified by Metro. Several areas were more thoroughly examined as case studies because of their location, size, acquisition price, and length of time owned by Metro. These case study areas comprise about 20 percent of the land acquired by Metro in the 1995 and 2006 bond measures. 
Cascade's findings lead to the following conclusions: 
Metro's natural areas program began as a vision to increase and preserve parks and natural areas to a region facing increased population growth and density. With increasing population density, local governments would offset the loss of backyards with more parks to meet, play, and offer "nature in neighborhoods." It was an expensive vision that would require hundreds of millions of dollars.

 
As the program

 

evolved, the mission moved from providing parks for people to locking land away from the community that paid for it. The initial promise in 1995 to "provide areas for walking, picnicking, and other outdoor recreation" has shifted to the 2019 bond measure promise to "protect water quality, fish, wildlife habitat, natural areas." Parks are to be "maintained" rather than built, expanded, or improved.

 

Over the nearly two decades since the first parks and nature bond measure, Metro has made, broken, and delayed its promises to voters. 

 
Metro promised that a solid waste tax enacted to pay for the operating costs of new parks would protect residents from additional taxes for the same purpose. Nevertheless, it swept that money into Metro's general fund and put two operating levies—increasing property taxes—on the ballot. 

 

Metro assured the region that Clear Creek would become a regional park. More than a decade later, it has no plans to make the area publicly accessible and has removed it from its maps of parks and natural areas.

 

Chehalem Ridge was pitched as a regional park for Metro's west side, but current plans are for a few miles of walking trails and a small picnic area. 

 
After spending hundreds of millions of dollars and acquiring more than 14,000 acres of land, less than 12 percent of the acquisitions are accessible to the public. 

 

Even the land that is open to the public is out of reach of many Portland residents. 

 
Seventy percent of Metro's acquisitions have been outside Metro's jurisdiction. 

 

More than 80 percent of the acquisitions are outside the 

Urban Growth Boundary

. 

 

A statement in the 2019 Voters' Pamphlet from a group of bond supporters admits that many of Metro's acquisitions "exist as places on a map but not places you can actually go." 

 
Much of the land acquired by Metro was never at risk of development because Metro manages the region's 

UGB

. 

 

Metro's restoration objectives, efforts, and results have been opaque and uncertain. Metro has provided no measurable documentation of changes to water quality or fish and wildlife populations. 

 

Metro has promised a strategy focused on racial equity. Even so, minority communities' desire for parks that serve as "gathering places, places to eat, security, and places for kids to play, exercise and cool off during the summer" have been overlooked in favor of natural areas amenable only to "passive recreation."

 
Metro has acquired more land than it can manage. The focus for the next decade should be on making current lands available for public use. Metro's largest planned park—Chehalem Ridge near Gaston—has been in Metro ownership for nine years, and there is still no public access. Metro also owns about 1,400 acres in the Sandy River Gorge. These holdings are not shown on any of Metro's parks and nature maps and Metro has no plans at all to make these properties available for swimming, boating, hiking, or family cookouts. Metro needs to turn these and other areas into parks its residents actually use before seeking more money to acquire more land.
Vladislav Yurlov, Helen Cook, and Micah Perry are Research Associates at Cascade Policy Institute. Eric Fruits, Ph.D., is Vice President of Research at Cascade.
Click here for the full report in PDF:
2019-10-Hidden_Lands_Unknown_Plans_A_Quarter_Century_of_Metro's_Natural_Areas_Program
Read Blog Detail