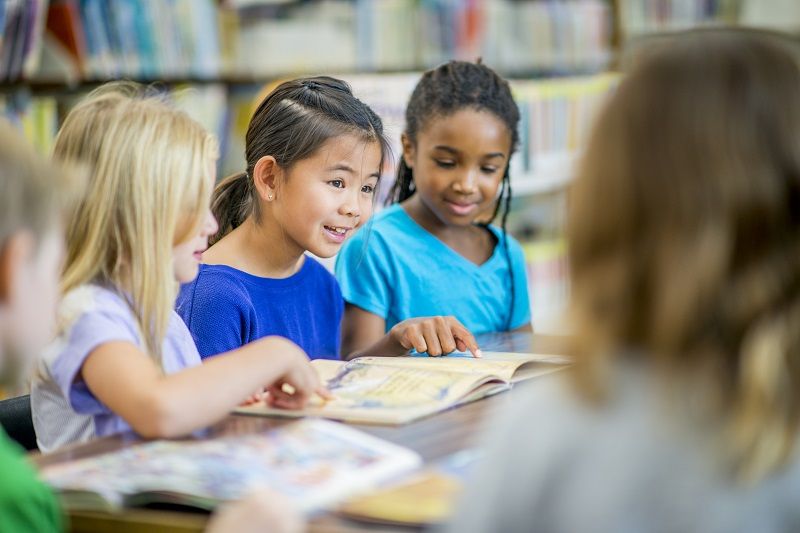 By Kathryn Hickok
Every January, National School Choice Week shines a spotlight on effective education options for all children. A nonpartisan and nonpolitical celebration of educational choice, the Week raises awareness of the different K-12 options available to families, including traditional public schools, public charter schools, public magnet schools, private schools, online academies, and homeschooling. This year's celebration will be January 20-26, 2019.
Here in Oregon, Cascade Policy Institute will host the Options in Education Fest 2019: Exploring Your Child's Education Opportunities, at the Salem Convention Center, Saturday, January 19, 2019. Parents and children can learn more about their options, including programs offered and application processes at various schools. This knowledge will provide parents with the power to make informed choices for their children.
Children have different talents, interests, and needs; and they learn in different ways. The options available to meet students' learning needs are more diverse today than ever. For more information and to attend the Options in Education Fest, visit schoolchoicefororegon.com.
Kathryn Hickok is Executive Vice President and Director of the Children's Scholarship Fund-Oregon program at Cascade Policy Institute, Oregon's free market public policy research organization.
Click here for PDF version:
1-2-19-Annual_National_School_Choice_Week_Celebrates_K-12_Education_ChoicesPDF
Read Blog Detail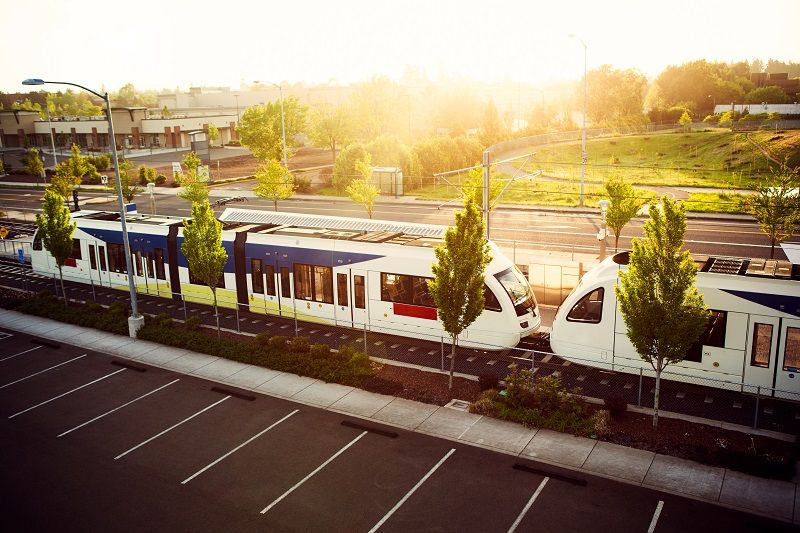 By Justus Armstrong
The Oregon Department of Transportation recently published its Tier 1 Draft Environmental Impact Statement (EIS) for the Oregon Passenger Rail Project, which plans to expand and improve passenger rail service between Eugene and Portland and increase Amtrak Cascades rail service from two to six round trips per day. Out of two potential build alternatives—Alternative 1, which would improve the existing Amtrak route, and Alternative 2, which would create a new route along Interstate 5 between Springfield and Oregon City—ODOT has identified Alternative 1 as the preferred alternative. Many are optimistic about improved passenger rail options, but Alternative 1 would include anywhere from $870 to $1,025 million in capital costs. Is the project worth such a high price?
One of the stated goals of the Passenger Rail plan is to implement a cost-effective project, but based on ODOT's own testimony, it appears that Amtrak is actually becoming less cost-effective. In a 2017 Legislative report on passenger rail performance, ODOT reported that "[t]he gap between revenue and costs continues to increase.…It is likely the costs to operate the service will increase in the coming years."
The EIS estimates that Alternative 1 would cost around $48 million a year in operations and maintenance costs—a sharp increase from the $17.75 million ODOT currently pays Amtrak annually to support the existing rail service. The EIS also admits that this is a conservative estimation based on the assumption that Amtrak payments will triple as the number of round trips triples. Currently, ODOT subsidizes each one-way Amtrak ride to the tune of about $118, and with the costs to operate Amtrak already rising, expanding an increasingly cost-ineffective service risks adding to an even greater burden on Oregon taxpayers.
On the other hand, if the improved passenger rail service were to achieve the 89 percent increase in ridership hoped for by 2035, ODOT's subsidy would be distributed more broadly among an expected 646,000 annual rail passengers. Theoretically, this could help make ODOT's investment more worthwhile.
More Amtrak passengers would mean more ticket revenue, lessening the gap between revenue and operating costs. However, ODOT's ridership projections are largely based on the hope that population increases in the Willamette Valley "could result in unprecedented ridership increases." In perspective, only 105,000 (less than 4%) of the Willamette Valley's 2.8 million residents were riding Amtrak in 2015. Living up to the ridership goals in the EIS would require a significant shift in transportation choice towards intercity passenger rail not yet seen in Oregon.
The draft EIS does not include projections for expected revenues and fare recovery, so exact measures of cost effectiveness for the project are not yet nailed down. Unless fare recovery is significantly improved, Oregon will continue to lead the nation in passenger rail subsidies and triple already wasteful operating expenditures.
There is also the matter of the $1 billion in construction and design costs that would have to come from state and federal funds. ODOT's passenger rail plans are likely motivated by prospects of broader eligibility for federal funding, but any advancements in rail service are bound to be a costly investment for Oregonians.
Public transportation expansions are often put forward as solutions to highway congestion. However, the EIS for the passenger rail project admits that neither build alternative would alleviate Oregon's congestion issues, stating that the potential reduction in the number of vehicles on I-5 between Eugene and Portland "would not be significant enough to affect or improve congestion on I-5." In fact, the EIS states that the project could even exacerbate congestion by increasing vehicle activity on surface streets near Amtrak stations. Expanding passenger rail service may benefit the small portion of the Willamette Valley population that uses Amtrak, but would do little to address Oregon's broader transportation challenges.
Instead of expanding Amtrak rail service, ODOT could plan on gradually increasing the frequency of Thruway bus service over the next 20 years. The No Action alternative already includes plans to increase intercity bus service between Eugene and Portland to seven round trips per day, so why not focus on further increasing bus frequency rather than replacing it with a more costly rail alternative? That way, transportation service can be more flexibly adjusted to transportation demands without the same level of capital investment and heavy subsidies that expanding passenger rail would require.
Justus Armstrong is a Research Associate at Cascade Policy Institute, Oregon's free-market public policy research organization.
Click here for PDF version:
19-1-ODOT's_Passenger-Rail-Project_Equals_Increasing_Costs_High_Taxpayer_SubsidiesPDF
Read Blog Detail
FOR IMMEDIATE RELEASE
Media Contact:
John A. Charles, Jr.
503-242-0900
john@cascadepolicy.org
PORTLAND, Ore. – Today Cascade Policy Institute released a report that recommends TriMet pursue a one-year pilot program which replaces one or more high-cost and low-ridership bus lines with ride-hailing services. The program would be supported by a subsidy funded by the costs saved by eliminating the bus line.
The report, Ride-Hailing as a Solution for TriMet's High Cost Bus Lines: A Proposal for a Pilot Project, was authored by Eric Fruits, Ph.D., an Oregon based economist and Portland State University adjunct professor.
The proposed pilot program would offer riders point to point service from ride-hailing companies like Uber and Lyft within a ride-hail zone, when and where within the zone would be most convenient to the rider. The two high-cost bus lines suggested by Fruits include lines 97 (Tualatin-Sherwood Rd) and 63 (Washington Park/Arlington Hts). These lines intersect other bus lines and MAX stops, so the proof of the transaction should be used as a 2.5-hour TriMet pass. Doing so would allow passengers to connect to other buses or light rail in the area.
Cascade President and CEO John A. Charles, Jr. stated, "TriMet should embrace the benefits ride-hailing services offer instead of viewing them as a threat. Pairing services like Uber and Lyft with TriMet's bus services would give riders a convenient and affordable way to commute while saving TriMet considerable money." Indeed, the cost of subsidizing 75% of a user's ride-share fare would be 55% lower than the current cost of operating proposed bus lines 97 and 63.
This proposal comes with its own set of challenges in the form of barriers to access. Services such as Uber and Lyft are hailed through an app on an individual's smartphone and paid for by linking an individual's bank account to the app. Some TriMet users do not own either a smartphone or a bank account. Jurisdictions which have adopted similar programs have handled this challenge by creating call centers available to riders without smartphones and by giving unbanked riders prepaid gift cards.
Ride-hailing services also contract out wheelchair accessible rides to third-party companies which would allow disabled riders to continue to commute in the corridor.
Similar pilot projects have been implemented in cities across the United States as transit authorities have recognized and taken advantage of the benefits ride-hailing services offer. TriMet should follow suit and engage in a low-stakes, one-year pilot project in order to cut costs that are rising due to declining ridership in certain areas. Doing so will serve riders, TriMet, and taxpayers alike.
The full report, Ride-Hailing as a Solution for TriMet's High Cost Bus Lines: A Proposal for a Pilot Project, can be downloaded here.
Founded in 1991, Cascade Policy Institute is Oregon's free-market public policy research center. Cascade's mission is to explore and promote public policy alternatives that foster individual liberty, personal responsibility, and economic opportunity. For more information, visit cascadepolicy.org.
###
Read Blog Detail