Please join us for our monthly Policy Picnic led by Cascade's Senior Policy Analyst and Founder, Steve Buckstein
---
Topic:  Measure 97 – A Hidden Sales Tax on Steroids
Description:
Measure 97 on Oregon's November 2016 ballot would impose the biggest tax increase in Oregon history: a sales tax on steroids, hidden behind the facade of being a $3 billion annual Gross Receipts Tax on business. It will raise taxes by $600 per capita.
Contrary to claims that it is only a tax on big corporations, the nonpartisan Legislative Revenue Office found that it will act largely as a consumption tax on Oregonians, with lower-income households being hurt the most. Prior to receiving its ballot measure number, Measure 97 was known as Initiative Petition 28.
Steve Buckstein will explain what the measure really does and what it means for you, your family, or your business. Bring your friends and coworkers!
Admission is free, but reservations are required due to space limitations. You are welcome to bring your own lunch; light refreshments will be served.
Please click here to reserve your free tickets.
Cascade's Policy Picnics are generously sponsored by Dumas Law Group, LLC.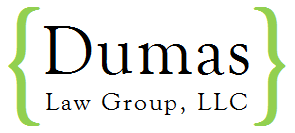 Read Blog Detail
By Kathryn Hickok and Steve Buckstein
This month, National Employee Freedom Week (August 14-20, 2016) called attention to the rights of union members to opt out of union membership if they choose and to stop paying dues and fees to unions they do not support. National Employee Freedom Week has conducted surveys of union members and households. One of this year's significant findings is that a strong majority of union members nationwide agree that if members opt out of paying union dues and fees, they should represent themselves in negotiations with employers.
Two-thirds (66.9%) of Oregon union members agree with this proposition. "Worker's Choice" would end the so-called free-rider problem (really a forced-rider problem), which argues that labor laws require unions to continue representing workers even after they stop paying dues. The Mackinac Center for Public Policy explains: "Without requiring a complete overhaul of collective bargaining laws, [Worker's Choice] can free unions from having to provide services to employees who do not support them, and allow individual employees to represent themselves and negotiate independently with their employers."
Now we know that two-thirds of Oregon union members want workers to be able to represent themselves, and they don't want to force unions to represent non-dues payers. It remains for future court decisions, or other political efforts, to end union compulsion in Oregon. Until that happens, Worker's Choice should continue to be brought to the attention of union members and the public.
---
Kathryn Hickok is Publications Director and Steve Buckstein is Senior Policy Analyst and Founder at Cascade Policy Institute, Oregon's free market public policy research organization.
Read Blog Detail