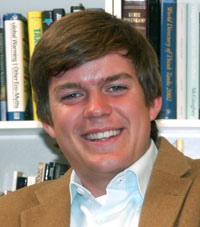 [audio:QuickPoint8-17-10.mp3]
Click the play button to hear the audio commentary
by Ben Shelton
Proposed Charges Stifle Growth
It's fair to say growth should pay for itself. Yet, Portland city planners seem more and more willing to curtail development before it even begins.
Next year the city plans to impose two new transportation overlay charges in the Portland State University and Central Eastside districts. These new impact fees, which will be in addition to citywide transportation fees, will effectively double the transportation charges for development.
Read Blog Detail
Biomass: Boon or Boondoggle?
Download the PDF
by Karla Kay Edwards
As Oregon communities struggle through this recession, they are looking for an economic "silver bullet" to help them survive and to become a foundation for future economic prosperity. Renewable energy has been thought to be one of those "silver bullets," due to Oregon's Renewable Portfolio mandate and the vast amount of government funds devoted to these energy technologies. With Oregon's expansive forestlands, woody biomass, at first glance, seems to present an opportunity both to put more people to work in rural communities and to provide a renewable energy source.
Read Blog Detail